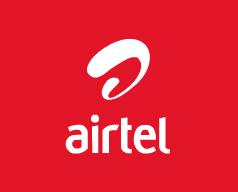 Airtel customers in kolkata can now enjoy 4G on mobile, Airtel customers who are using Apple iPhone 5s or 5c have to just upgrade their existing SIM to a 4G SIM and select from any 4G plan to enjoy 4G experience.
Customers can now walk into Airtel stores at Salt Lake City Center 1, Park Street, Golpark and Dr. UN Brahmachari Street to experience LIVE demos and get started on 4G. While existing and new prepaid customers can start enjoying 4G by selecting any of the affordable 4G packs after upgrading their SIM to a 4G SIM, postpaid customers can further customize their 4G plans by opting for an Airtel myPlan of their choice and then selecting myBoosters with 4G benefits. While data browsing will be on 4G network, voice calls will be routed on 2G seamlessly with the CSFB (circuit switched fall back) technology.
Airtel 4G will work on mobile handsets like Xolo LT 900 and LG G2 (model D802T) apart from iPhone 5S (models A1530 & A1518) and 5C (models A1529 & A1516). On prepaid customers can now go LIVE on 4G for as low as Rs. 42 a  special pack of Rs. 999  for postpaid and Rs. 995  for prepaid have also been introduced for heavy data users which will offer 10 GB of 4G data. Customers can SMS 4G to 53636 or call 121.