With the Government pushing Cashless payments and Digital economy, the number of digital transactions has increased. Debit cards, Credit cards, and Digital wallets offer a lot of offers but it is hard for any individual to track them specifically and use the right payment medium at the time time. To make the best use of the offers available on various payment platforms wisely and effortlessly, RMgX, a New Delhi based digital innovation firm has developed an innovative solution - Cardinal | Be Smart App. Cardinal is one simple yet very useful and powerful app that helps users to spend smartly.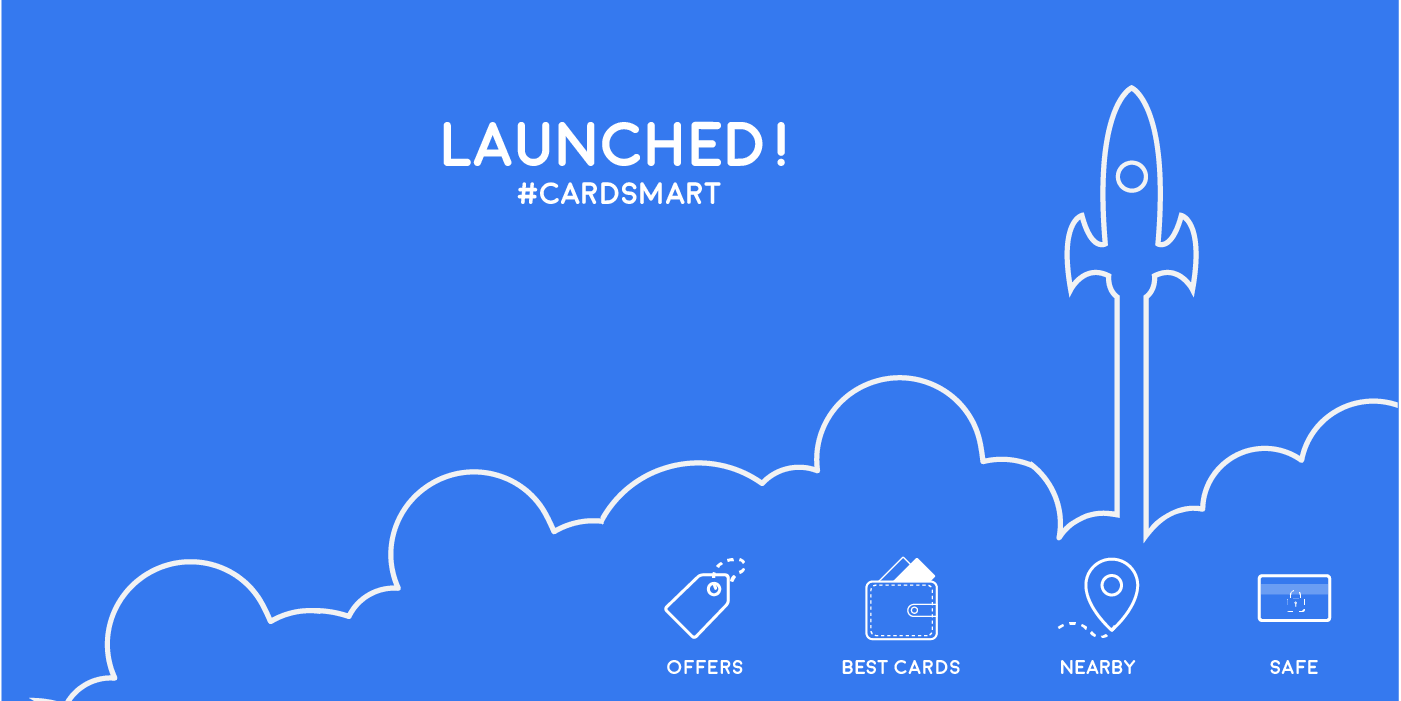 What is the app all about?
Cardinal app knows all the offers on your credit cards, debit cards, and digital wallets; and its smart recommendation algorithm based on AI can suggest the best card to use at a location to maximize your savings.
Totally Secure - The App doesn't ask you for any of your card, wallet details or any sensitive information. The card name/digital wallet name and the issuing bank is all that you need to view offers and for the app to curate the best deals around you. Cardinal's location aware recommendation engine not just targets the right offer to the right user but also at the right place and at the right time.
With Cardinal App, you can
1.Discover Offers On Your Cards: Your Cards are loaded with offers and Cardinal keeps tracking them time to time so that a customer can make the most of their cards/wallets.
2.Find the right card: All cards offer something different. Find the right one for your next swipe.
3.Never miss an offer nearby: Always pays to know what is around you, and with offers, it pays quite literally.
4.Absolutely safe: No need of your card numbers. The card name and issuing bank is all you need to view offers.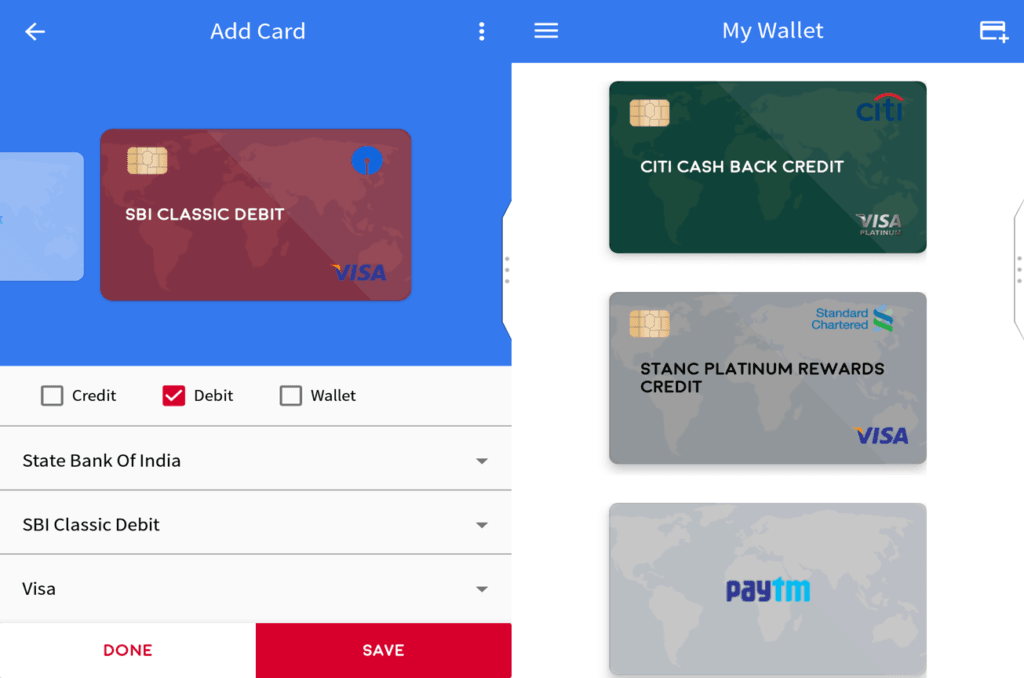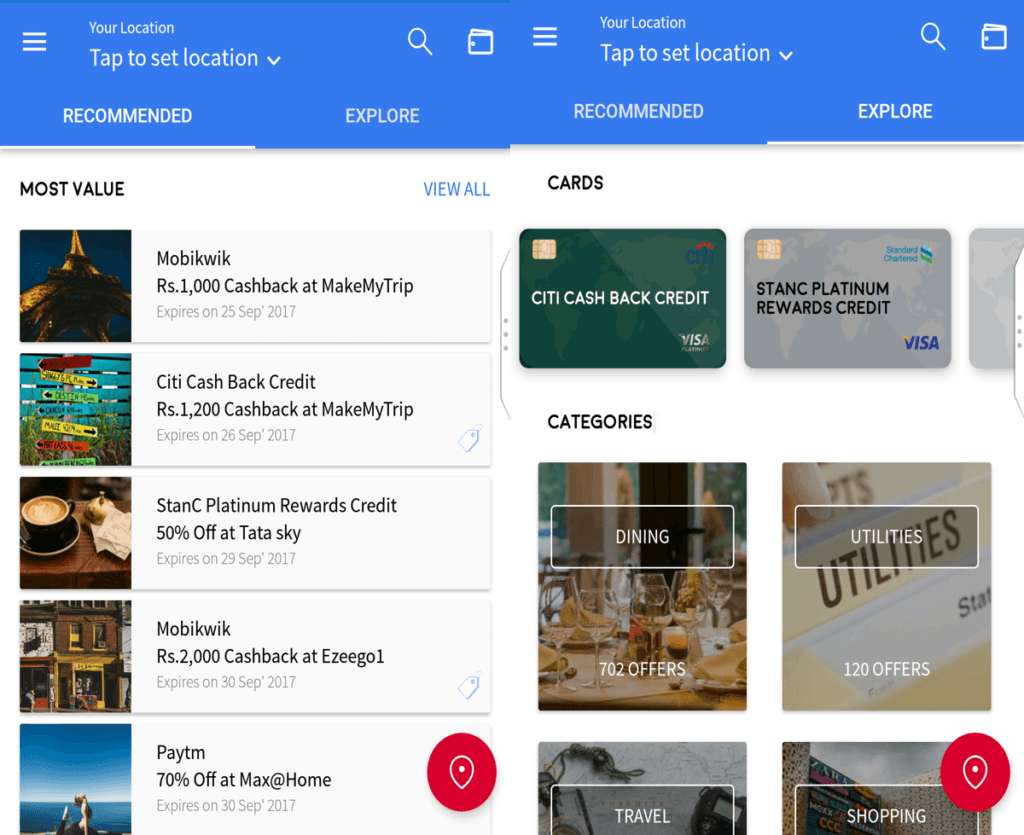 Features of the Application:
1.Whatever your preferred digital payment option is, Cardinal keeps tracking the deals associated with them and help you maximise your savings.
2.It is location aware, so you can effortlessly find deals nearby! It'll also notify you when a juicy offer is nearby or about to expire.
3.It will tell you which one of your cards is best suited for any given spend to maximize savings.
4.You can explore the offers in many ways using our targeted collections, an advanced filter, and super fast search.
5.Pin your favorite offers for later or repeated use and share with your friends.
6.Study the offer details and fine print like coupon codes and promo codes for every offer.
7.Get directions right to the store once you're ready to avail the offer.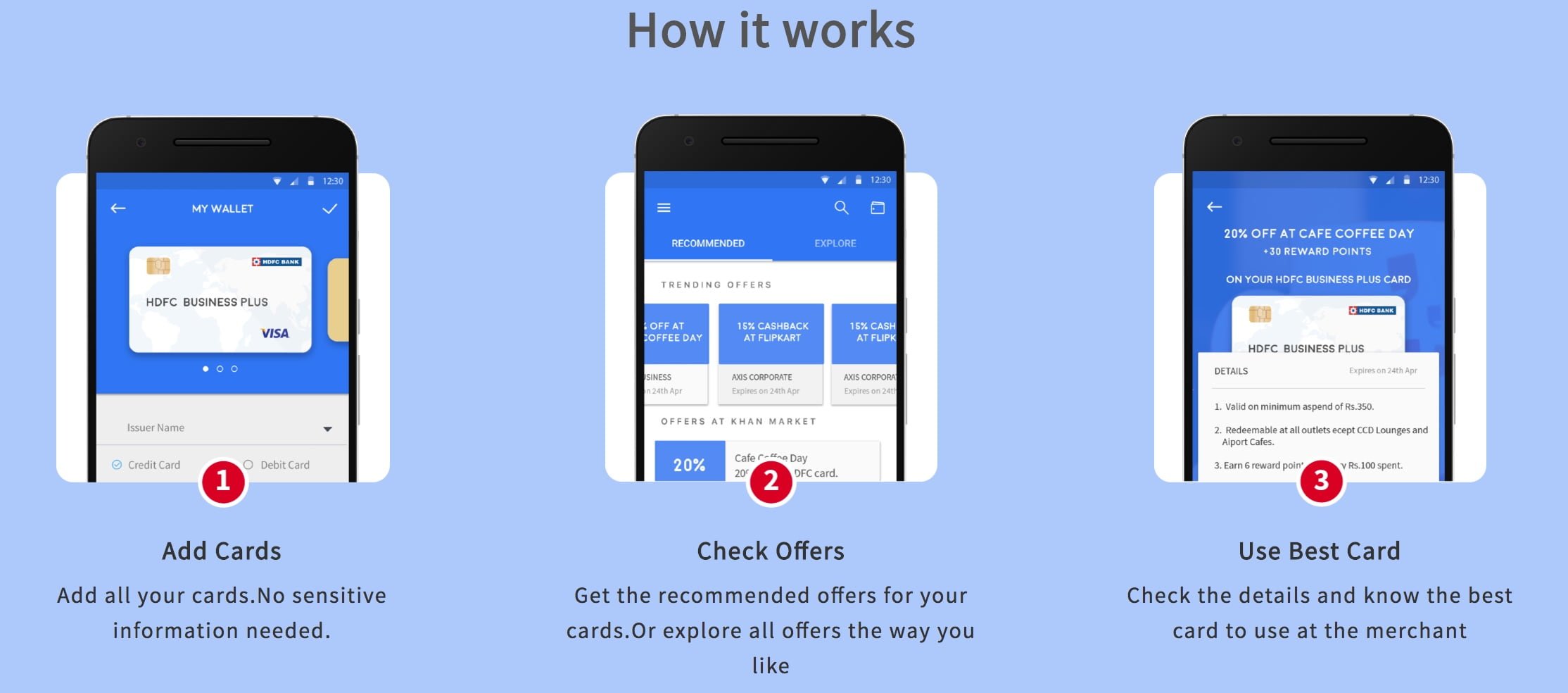 App Store Availability:
You can download the app from Play Store or Apple Store and experience yourself.
"Cardinal's mission is to make its users Card-Smart! by helping them use the digital instruments to their benefit. Every time users think of spending, they can reach for Cardinal. Cardinal creates a win-win for card users, banks, and merchants; since by recommending the right offer to the right user, Cardinal helps them save while increasing transaction volumes for the banks on their products and sales/footfall for the merchants running those offers." says Nishant Varshney founder RMgX.
Dear readers, have you already used this app? If not, what's stopping you? Go ahead, try to explore and make use of the best offers available on your cards. Do share your experiences with the app in the comments below.