Bharti Airtel  today launched the World's First Paper Recharge Coupon with a Quick Response Code (QRC).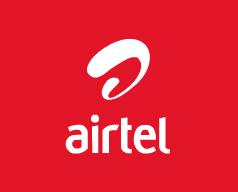 An innovative product currently available for Airtel prepaid mobile customers in Andhra Pradesh, the 'Smart Pack' provides a never-before convenience factor for customers to recharge their phones within 2 seconds. Customers can now easily scan the QR code to recharge their phone and forget the hassle of entering the 16 digit PIN after scratching the coupon.
How it works:

1. On your android phone, install 'QR Code Reader' app

2. On the recharge coupon, scratch to reveal a QR code,

3. Scan the code with the app

4. Click 'Ok' to finalise and approve recharge
The Smart Pack is currently available on a Recharge Coupon of Rs. 25  and will also offer customers an option to choose either 2G or 3G benefits on the same pack.