Airtel has launched of its 4G services in Udaipur, Rajasthan. The service will extend to places like Kota and Ajmer soon. With Airtel 4G, customers can experience superfast internet, enabling them to enjoy uninterrupted HD video streaming, superfast uploading and downloading of movies, music and images. Airtel can be accessed via mobile phones, 4G hotspots and dongles.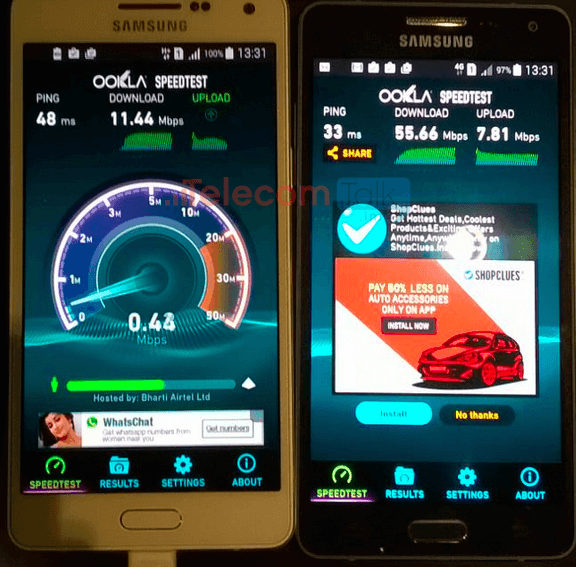 Commenting on launch of Airtel 4G, Manoj Murali, CEO – Airtel, Rajasthan said, "As customers in Rajasthan show an increasing propensity for consuming data services, we at Airtel are excited to expand our 4G services in Kota and take the lead in introducing customers in Rajasthan to their first ever experience of blazing 4G speeds. We are committed to augmenting our 4G presence to more regions across the state and deliver a compelling network experience for our customers in Rajasthan - now and in years to come."
Mr. Murali also hinted the extension of Project Leap initiatives across the areas. "We recently launched Project Leap, a network transformation program and are now focusing heavily on a series of fresh initiatives towards a greener environment and building sustainable network for the future."
Considering the prices, 4G prepaid packs start at INR 21. The service provider promises instant SIM swap. Below are the steps to be followed to avail 4G SIM.
SMS SIM <20-digit SIM Number> to 121 from your Airtel mobile
Reply 1 to confirmation SMS and wait for phone to get disconnected from network
Insert 4G SIM, switch on handset- select LTE in network settings
For free home delivery of SIM cards, subscribers can visit - www.airtel.in/4g/sim-swap
Airtel has initiated partnerships with e-commerce platform Flipkart and several other telecom device manufacturers, for the promotion of 4G. Many 4G devices sold on Flipkart are bundled with Airtel 4G SIM cards. Purchase of selected handsets from brands like Samsung, Xiaomi, Motorola, Lenovo, Asus and Huawei etc. will offer the customers special 4G double data benefits.