We recently reported about Airtel's drastic tariff changes in terms of validity for 2G data packs and rate cutter benefits in North Zone. As expected this change has spread to South Zone. We had compared Delhi NCR and South's Tamil Nadu then. The current revisions which took effect yesterday are similar to the reductions made in Delhi NCR. However the usage limit is higher in South Circle (Tamil Nadu) when compared to Delhi NCR even now. For Rs. 125/126 a Delhi consumer gets 525 MB and TN consumer gets 650 MB of 2G data.
The Change
Old Tariff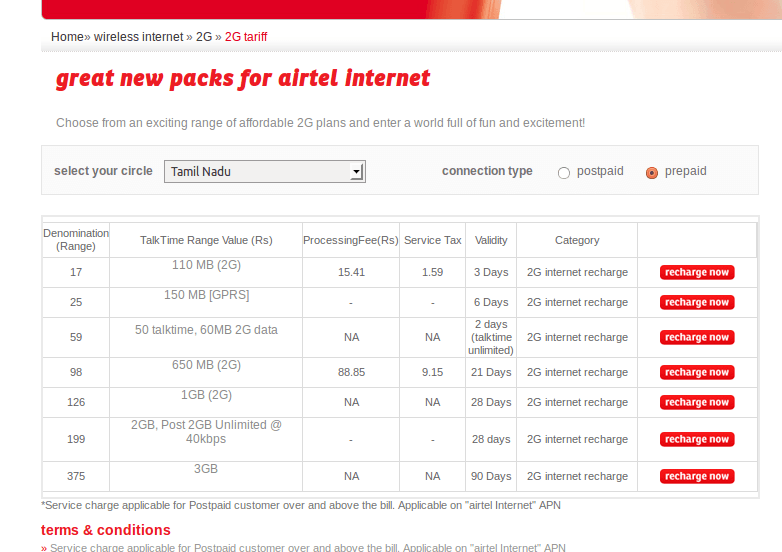 New Tariff
650 MB 2G data which used to cost Rs. 98 earlier will now cost Rs. 126. A hike of 29%.
1 GB 2G data which used to come at Rs. 126 will now cost Rs. 149. A hike of 18%.
A new 500 MB pack has now been introduced probably to cater to budget conscious customers! Users must however note that the validity is down by 7 days though it costs Rs. 98 (earlier used to bring in 650 MB at 21 days validity).
High value customer is always the winner as the packs costing Rs. 199 and Rs. 375 are left untouched.
Similar changes are happening in Kerala and Airtel is informing customers about the changes by SMS.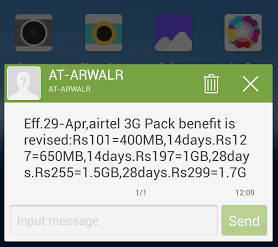 Readers, what do you feel about these changes. Have you received such price change communication from Airtel. Do let us know.
Thanks to Rama and Sukumar for alerting us about this change! :)