Moving closer on the heels of national operator BSNL, Airtel seems to have taken a leap ahead of the former in tariff revisions. TelecomTALK learned from anonymous sources (which were also verified after calling Airtel Customer Care) that the tariff revisions happened in the near past.
Airtel New Data Pack
One of the widely used data pack costing Rs. 125 will now provide a validity of three weeks instead of four weeks. This particular pack offers 525 MB data in Delhi-NCR where the validity has been revised.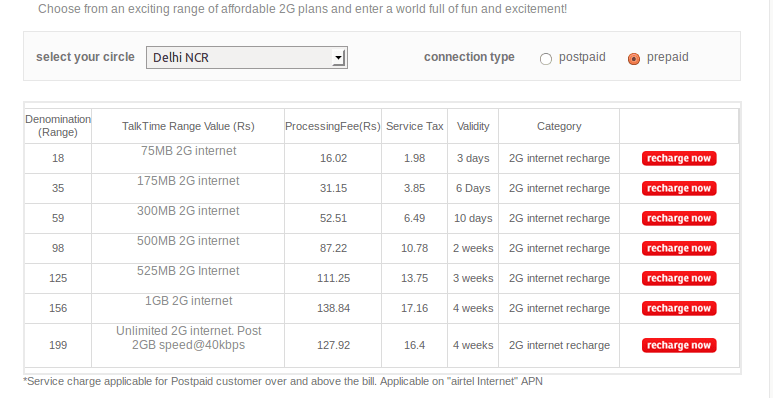 Way down in the south zone, in Tamil Nadu circle for Rs. 126 a user can enjoy 1 GB 2G data for 28 days!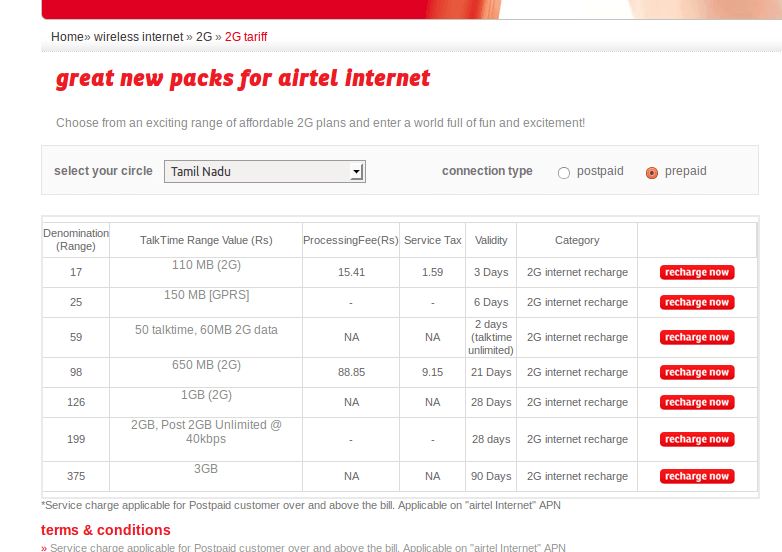 Feels bad for Delhi Airtel customers. :( What remains to be seen is how long will this disparity remain - is Airtel busy revising the tariffs in other circles?
Rate Cutters
The highest impact is seen in the rate cutters segment. On a general note customers will have to pay up to 5 p/min more in addition to paying more for the rate cutter voucher. For instance, a Rs. 46 tariff voucher would enable STD and local calls at 45 p/min. Now the same will provide calls at 50 p/min. On the other hand, a customer will have to pay Rs. 48 to get reduced STD call rates of 40 p/min. This used to cost Rs. 38 earlier, a hike of Rs 10.
Our Experience with Airtel's 121
To confirm the authenticity of information we had, we called up Airtel 121 for different circles. We started our quest from Kerala. While one executive in Kerala CC could easily transfer our call to his Tamil Nadu counterpart, another executive claimed that it is not possible at all. We had to call again in a short gap due to reason explained innext paragraph! Are Airtel 121 executives not aware of the features their systems provide?
In Tamil Nadu, two executives just hung up the call when we requested them to answer in English. We had chosen the IVR option for English. The question here is despite of choosing the right IVR option for English why do executives choose to answer in regional language? Are Airtel's IVR and their executives monitors not in sync - do calls just land up there without any prior information like IVR language choice? Should a customer be charged at the rate of 50p/min for this kind of support?
Let's hope someone at Airtel is reading this and CC gets better. It's been nearly four years since private operators started charging for talking to their executives. Any mobile user in the country would agree that the support quality was better four years ago when calls to customer care was free.

Readers, did any of you notice drastic price or validity changes made by Airtel in the recent past? Do let us know. Also let us know your experiences with Airtel's paid customer care.