Bharti Airtel, the country's leading telecom carrier, has begun offering 2GB of free cloud storage through a new feature on the myAirtel app called Airtel Backup, allowing users to backup audio, video, photos, documents, contacts and call history among others for free.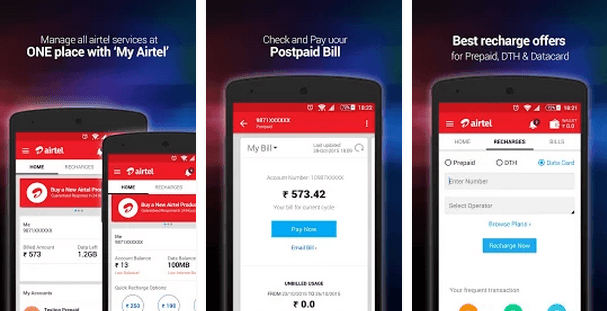 The new feature is being introduced through a latest myAirtel (v4.1.3) update in India for Android. The service hasn't been announced officially by the telecom operator but as per sources we have been told that Airtel will be providing this service to all its customers soon and right now testing is going on with select users.
However, a number of Airtel prepaid customers, according to reports, are seeing a pop-up notification that leads them to the Airtel Backup option within the app. The feature is however isn't listed on the app's 'What's New' section in the Google Play or the Apple App Store.
Notably, Reliance Jio, the telecom arm of Reliance Industries Limited, has been offering cloud storage services through its standalone application, JioCloud, since last few months to its customers. Jio's cloud storage app has received 50, 00,000 to 1,00,00,000 installs, as per the information on Google Play store.
A number of smartphone makers already offer cloud storage features to consumers through pre-installed applications. Besides, Google and Apple already provide free automatic backup options for most phone data, usually with larger limits through their respective operating systems (OS)