India's leading telco Bharti Airtel will look at bundling opportunities with handset companies to grow its market share, the telco's managing director (India & South Asia), Gopal Vittal said. The strategy will be aimed at countering Reliance Jio, which just launched an SIM-locked 4G feature phone, JioPhone.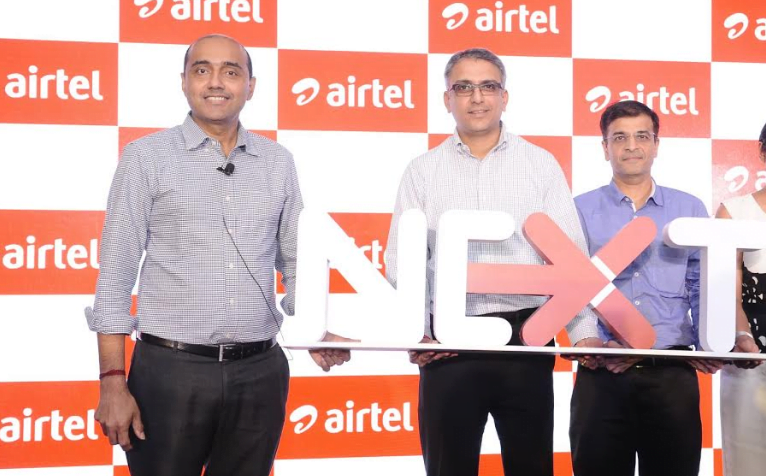 Vittal, during the earning call on Wednesday, clarified that the telecom operator wouldn't launch a device at subsidised rates as Jio did. "Airtel does not subsidise handsets nor does it manage (device) inventories...we've always treated the devices market as an open-ecosystem, whereas the JioPhone is an SIM-locked device," said Vittal.
The top executive also said that ongoing consolidation drive in India would pick up the pace, resulting in a max three-player market with an additional government. His comments follow recent CCI approval to the proposed merger of Vodafone India and Idea Cellular that will create India's largest telco by users, dethroning Airtel.
Airtel also expects 3G networks to shut down faster in India amid rapid adoption of 4G data and smartphones. Airtel, however, hasn't identified any markets where such 3G network shutdowns were likely anytime soon.
Vittal sees 2G and 4G co-existing in India as affordable feature phones continue to account for nearly 70% of the installed base of mobile phones.
Bharti Airtel, which has conveyed its position to the Trai that the current the interconnect usage charge (IUC) at 14 paise/minute is well below cost, is now hoping that the regulator will take a decision that will enable the telco to cover the cost of producing a minute.
Reliance Jio, RCom, Aircel and MTNL want the existing 14 paise/minute charge to be dropped and have demanded a shift to the Bill & Keep (BAK) regime. Bharti Airtel, Vodafone India and Idea Cellular, however, have advocated an increase in IUC to 30-35 paise/minute to cover costs.
On the telecom industry, he said that the telecom market had shrunk by 6% in the June quarter, downplaying the optimism by saying that there's no clarity yet on Jio's full pricing structure. "The current telecom pricing structures are unsustainable, but we are forced to compete to grow our market share.
Airtel on Tuesday reported around 75% yearly decline at Rs 367 crore in its first quarter profit from Rs 373 crore in the January-March quarter. The profit was impacted by the price war introduced by Reliance Jio.