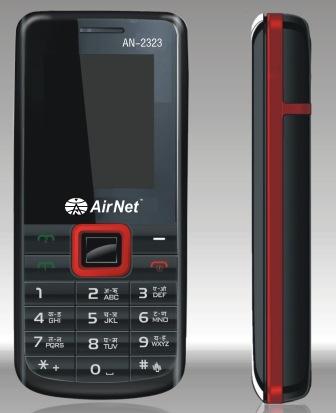 AirNet has introduced a new mobile phone AN2323, an exciting addition to the globally popular series of multi media phones.
Designed to provide the growing mass of multimedia phone purchasers with a distinctly powerful, approachable and affordable choice, the AN2323 supports dual sim and dual standby and gives users the exceptional communications features.
AirNet provides long battery back up of 1800 mAh offering 30 days stand by time and very approachable price point at Rs 1899.
Airnet comes with pre-embedded features including digital camera, torch light, high life battery, MP3 player and various other interesting features.
The phone has a strong built and a rugged look and feel AN2323 is a sophisticated bar phone that fits a busy lifestyle and is perfect for those who are looking for a phone with practical and up-to-date features.
The features of the new handset includes:
Dual Sim Dual Standby
1.8" Screen
Digital Camera
T Flash Support
MP3 Player
FM/FM Recording
Torch Light
High Life Battery (1800 mAh)