Aircel may be shutting down its operations in certain circles, but they are not giving up on their customers yet. The company announced a new set of unlimited recharge packs for their prepaid customers as they keep going against the fierce competition in the telecom sector. Aircel's updated unlimited plans are high on calling and internet browsing benefits.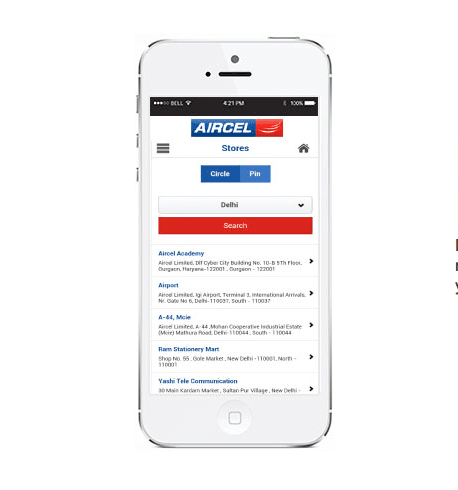 Here are all the updated unlimited plans suitable for customers with higher calling and data usage:
Aircel Rs 21 Plan
The base plan starts only at Rs 21 and offers unlimited free calling for both local and STD calls. Bundled along with the calls is 150MB of internet browsing. The plan is valid for a single day. The Rs 21 plan from Aircel goes against Airtel Rs 19 tariff plan under the Prepaid Promise scheme.
Aircel Rs 23 and Rs 65 Plan
Aircel's Rs 23 offers unlimited free local/STD calling for a period of two days. The calls are, however, exclusively limited to Aircel connections only. There is no data bundled with the plan. You can even directly activate the plan using *121*23# USSD code. Aircel's Rs 65 plan offers free unlimited local plus STD calls along with 1GB of internet data and comes with seven days of validity. Voice Calls can be made across all telecom connections, so the plan is best one for a week.
Aircel Rs 149 and Rs 154 Plan
Aircel offers unlimited Aircel to Aircel local/STD calls along with 1GB data bundle for a period of 28 days at Rs 149. Customers can activate the plan their your smartphone with *121*149# USSD code. The Rs 154 recharge pack offers unlimited local/STD calling services across all network operators, 100 local/national SMS per day and comes with a validity of 21 days. There's also 2GB internet data bundled in the plan. With activation code *121*154# you get to use the plan.
Aircel Rs 196 and Rs 294 Plan
Aircel Rs 196 pack comes with unlimited Local/STD calls along with 2GB 3G/2G data for a period of 28 days. Post usage Aircel charges Rs 24 per GB making the plan quite cheap for internet usage. The plan, however, can only be activated via electronic recharge at Rs 294, you get unlimited local, and STD Aircel calls for a period of 84 days. There is also 1GB internet data bundled with the plan.
Aircel Rs 348 and Rs 396 Plan
Users with high internet demand can opt for the Rs 348 recharge plan. The plan offers 2GB of 3G/2G data daily for a period of 28 days. There is also local/STD unlimited calling and 100 local plus national SMSes daily bundled with the plan. Aircel is offering 1GB internet data daily along with unlimited calls and 100 L/N texts per day with the Rs 396 plan. The recharge is valid for a period of 56 days.
Aircel Rs 998 Plan 2GB 3G/2G daily Data
Lastly, Aircel's most expensive plan offers 2GB of 2G/3G daily data along with unlimited Local/STD calling and 100 SMS per day. The plan is once again valid for 84 days period, but the pack is only is available via electronic recharge.
All of the Aircel Unlimited recharge plans are meant for personal use only. Should the company find you calling more than 100 unique numbers or more than 1000 minutes in a week, they reserve the right to deactivate the plan. Besides, post 200 minutes per day, Aircel will be charging 30p per minute. Also, the plans in this article are valid in Tamil Nadu circle, and the prices of the plans may differ with every circle.