As we reported about Uninor's mistake of implementing a sms blackout day on 15th august, India's Independence Day, later they rectify the mistake, now we find out Aircel is also doing the same in Punjab circle.
And most importantly Aircel is doing this thing, when they have already started a online campaign on Facebook with a uploaded picture to celebrate India's 63th Independence Day.
Aircel's List of SMS Blackout Days in Punjab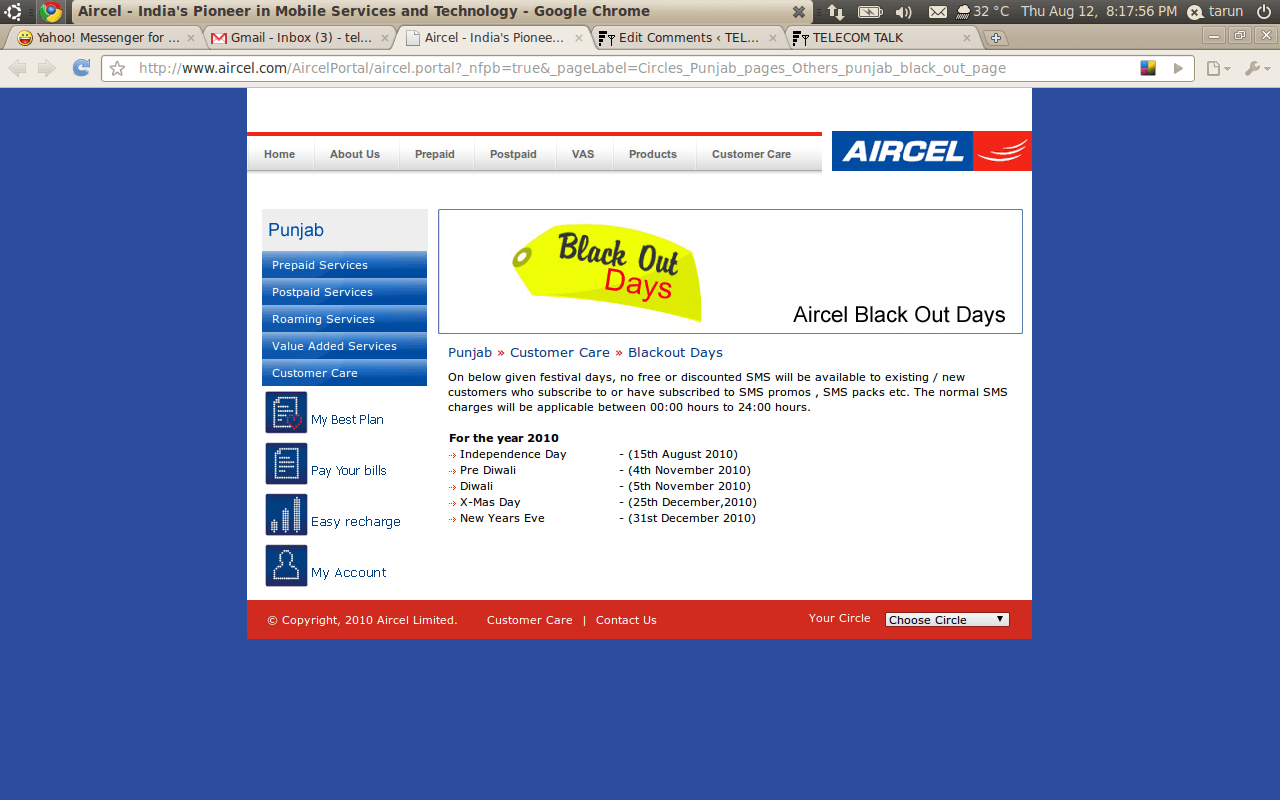 FYI-
We received a phone call from Shalini Sethi Head- Corporate Communications, Aircel Limited and she quotes "Aircel is NOT observing August 15th as SMS Blackout day in any telecom circle across India including Punjab".