ACT Fibernet today announced the launch of its broadband services in Rajahmundry district of Andhra Pradesh. With this launch, ACT Fibernet now has its presence in seven cities of Andhra Pradesh. The residents of Rajahmundry can now enjoy high internet broadband speeds from ACT Fibernet.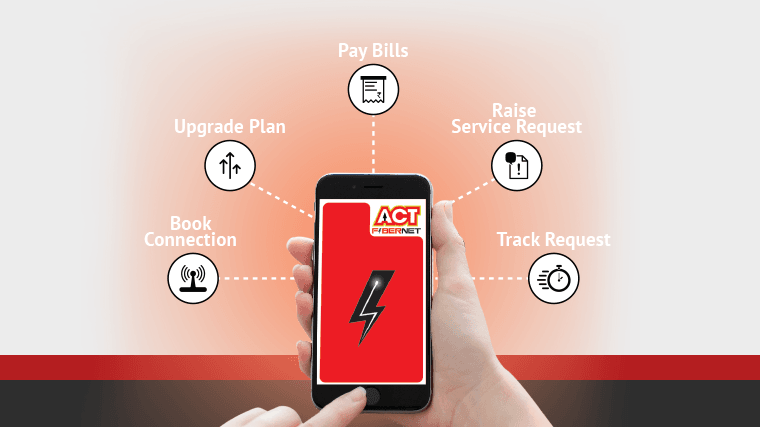 For the unaware, ACT Fibernet is India's largest non-teleco and third largest ISP (Internet Service Provider) in the wired broadband category. As part of the launch of services in Rajahmundry, the company has introduced four broadband plans: ACT Silver, ACT Gold, ACT Diamond, ACT Platinum.
The ACT Silver plan offers 20 Mbps internet speed and 150GB FUP limit; the ACT Gold plan offers 30 Mbps download and upload speed with a monthly FUP of 200GB FUP.
The ACT Diamond plan offers 50 Mbps internet speed with 250GB FUP limit, and lastly, the ACT Platinum plan offers 75 Mbps download and upload speed with a monthly FUP of 300GB.
In addition, customers who opt for any of the broadband plans mentioned for a period of six months can avail one-month free subscription or a free Wi-Fi router. Likewise, customers who opt for a 12 months scheme up front, can choose two months free subscription with 50GB additional data or opt for a free Wi-Fi Router with 50GB additional data.
Commenting on the launch Mr Bala Malladi, CEO, Atria Convergence Technologies Pvt Ltd said, "It gives me immense pleasure to extend our service offerings to the residents of Rajahmundry, we are confident that our products will transform their lives and enable them to explore new possibilities in the virtual space. This launch further stands as a testimony to our commitment to bring exceptionally fast internet broadband speeds to Indian consumers".
ACT Fibernet is India's first Giga ISP, offering an insane speed of 1 Gbps. ACT Fibernet, earlier this year launched the ACT Giga plan for the residents of Hyderabad city. Under the ACT Giga plan, the company is offering download and upload speeds of 1 Gbps. Sadly, the ACT Giga plan is available only in Hyderabad city as of now. The ACT Giga plan costs Rs. 5,999.
At Present, ACT Fibernet operates across 12 cities in India, and in Andhra Pradesh itself, the company has the presence in 7 cities – Vijayawada, Vizag, Guntur, Nellore, Tirupati, Eluru and now Rajahmundry.