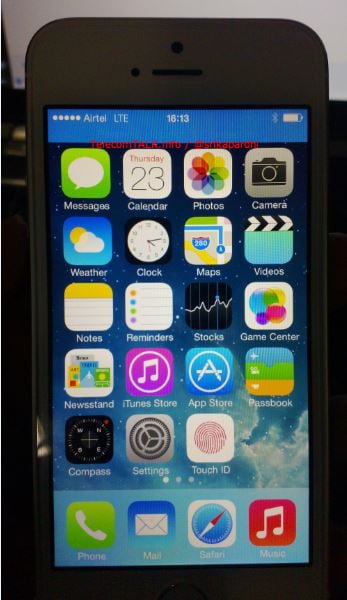 If you are planning for investing on an LTE-ready smartphone, just wait for few days. The reason is simple - India will see different types of LTE network in coming days. With prepaid dominated MNP-ready market, Indian users are least loyal to their operators.
As of now Airtel has launched their LTE services in the country for smartphone users. Second LTE operator Aircel has launched services in fewer pockets via Wifi routers only. In coming days, Reliance Jio will also launch its LTE services. All these LTE services are on 2300Mhz band and powered by LTE-TD technology.
That's just a type of ecosystem in India, available right now. But operators like Uninor, Reliance Jio, Vodafone and Idea have already planned for rolling out LTE using LTE-FDD technology on 1800Mhz band. MTS also looks into LTE-FDD rollout on 800Mhz band. So if we count them all there will 3 types of LTE ecosystem in India.
As the auction is going on incumbent players are more focused to retain their 900Mhz band, there are operators who are trying to get their hands on so-called CDMA band i.e. 800Mhz band. GSM incumbents have plans for using 800Mhz band for LTE and 850Mhz as Extended GSM band for UMTS/HSPA rollout.
Last but not the least in the future auction we can see 700Mhz band under the hammer. This band is widely used by Verizon in USA for their commercial LTE/4G services and this ecosystem is quite powerful in terms of numbers of devices.
Reliance Jio is currently rolling out LTE-TD on 2300Mhz, but will eventually deploy LTE-FDD on 1800Mhz (already acquired in 2014) as well as 800Mhz and 700Mhz (if acquired) which does mean 3 different ecosystem under single operator. And all will be aggregated as LTE-Advanced.
At present common people stick to their voice plans, credit to 2012 auction which killed new players, as well as competition of the market, hence no good plans for voice customers. But for data people tend to move from one operator to another, depending on the offer.
As long as LTE is being looked as affordable data technology operators will push it to customers in 2 ways - price & variety of services. So if customers will be confused. Also as the operators will have different types of LTE ecosystem they will push the device ecosystem too i.e. get their devices and enjoy 4G from their respective networks.
Also read: 4G LTE supported smartphones in India under Rs. 10,000
So it means before buying you will need to check your desired smartphone supports which LTE technology and bands to jump in and out from one to another service provider.
Alternatively choose an LTE router which supports all, pop a SIM card and enjoy 4G data on your existing 3G-only smartphone. But I am not sure something real is already out in the market.