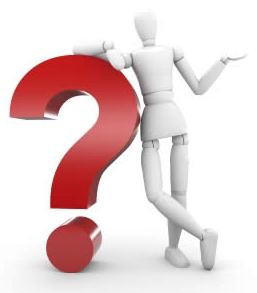 18 months back, Tata Docomo turned to be India's first private mobile operator to start 3G services, followed by Reliance, Airtel, Idea and Vodafone. State owned MTNL and BSNL are in 3G business since 2009 3G was delayed to launch in India, but due to high tariff, poor coverage as well as lack of affordable devices 3G services did not take off properly.
Though BSNL and MTNL tried to cut down 3G services in between but no response from other operators – they did not care about state owned operators price cut of 3G tariff. Ultimately BSNL had to hike 3G tariff.
But pictures are changing fast; BSNL revised its 3G data plans in this April. At the end of April Aircel did the job by introducing unlimited (with reasonable FUP) 3G data plans (a.k.a. Pocket Internet Smart Plans); just like they were the game changer on 2G data space.
Following Aircel's introduction to cheapest 3G plans Airtel was the operator who leads the incumbents like Vodafone, Idea and RCom.Funny thing is media is not giving proper credit to Aircel who break the ice of 3G market.
I personally think and have checked many times that coverage and 3G enabled phones are not main issues behind the slow uptake of 3G. It is mostly due to high tariff of 3G. Once 3G tariff goes down people will consider moving to a 3G handset – it's the face. 3G handsets are now cheap, even android smartphones are available at sub-5K level.
Another point I must share that on 3G operators cut down extra usage charge from 10p/10kB to 3p/10kB (by Airtel, Vodafone, Idea). Aircel on the launch has kept the charge at 3p/10kB. BSNL and MTNL charge 4p/10kB and 2p/10kB respectively. Reliance on postpaid 1GB plan charges 20p/MB – the cheapest in market while prepaid users have to pay 10p/10kB.
BSNL 3G
Pros: Country wide data roaming at no extra cost. Best 3G option for frequent travellers.
Cons: At most of areas BSNL has deployed 3.6Mbps 3G BTS. Network often gets congested.
MTNL 3G
Pros: Country wide data roaming at no extra cost. Best 3G option for frequent travellers. Cheapest 3G plans, even offers true unlimited 3G plans
Cons: Network is often slow
Aircel 3G
Pros: Best plan for mobile 3G users (Rs 198 – 1GB +2G Unlimited for 30 days). Added 2G unlimited in all 3G data plans.
Cons: 3G Roaming limited to Aircel's 3G circles only. 2G network is not good enough in many circles.
Airtel/Vodafone/Idea
Pros: Plans are almost similar from these operators, offers intra circle roaming.
Cons: Airtel and Vodafone have no unlimited (with FUP) 3G plan. Idea customers often complains of capping the speed at 64/128 kbps.
Reliance
Pros: Offers minimum 1GB in all plans including 2 day-validity plans. Excellent bill-shield plan for postpaid customers (20p/MB). Network offers very good speed.
Cons: Service limited to certain circles. Unlimited plans are capped to just 64kbps on FUP.
In recent time Tata Docomo has not revised 3G plans.As no operator except BSNL and MTNL offers pan India 3G services, it is hard to recommend a 3G operator of choice. Before you opt for 3G, visit operators' stores and have a hands-on to sure how good it is. Ask for the coverage at your office & home as well as roaming details. Whatever you choose, do it wisely.
New 3G Plans by Operators in India:
1 day pack
7 day pack
30 day pack
Longer Validity Packs
BSNL
Rs 25- 100MB, 3days
 Rs 151-1GB
Rs 250 – 1GB*
Rs 3000 – 30GB – 90 days
Rs 600- 3GB
Rs 450- 2GB*
Rs 750- 5GB
Rs 1099 - 10GB
Rs 1500 – 15GB
Aircel
Rs 7 – 50MB UL
Rs 39 – 200MB UL
Rs 128- 500MB UL
Rs 198- 1GB UL
Rs399 – 2GB UL
Rs 697– 5GB UL
Rs 997– 10GB UL
MTNL
Rs 41 – 1GB
Rs 76 – 1 GB
Rs 99 - 300 MB

Rs 250 – 1.1GB

Rs 1190 – 9GB – 90 days
Rs 350 – 1.5 GB
Rs 4500 – 200GB-180d
Rs 450 – 2.2 GB
Rs 5000 – 100GB-365d
Rs 650 - 3.3 GB
Rs 850- 6GB
Rs1099 -11 GB
Rs 1200 – 15GB
Rs 1650 –unlimited
Airtel
Rs 10 – 30min
Rs 45 – 150 MB
Rs 100 – 300 MB
Rs 250 – 1GB
Rs 450 – 2GB
Rs 1500 – 10GB
Idea
Rs 10 – 30min
Rs 100 – 300 MB
Rs 599 – 2GB – 60 days
Rs 250 – 1GB
Rs 850 – 6GB –60 days
Rs 450 – 2GB
Rs 1250 – 4GB – 90 days
Rs 950 – 6GB UL
Vodafone
Rs 25 – 25 MB
Rs 44 – 150 MB
Rs 102 – 300 MB
Rs 200 – 500 MB
Rs 251 – 1GB
Rs 452 – 2GB
Rs 1501 – 10GB
Reliance
Rs 98 – 1GB, 2days
Rs 153 -1GB
Rs 255 – 1GB
Rs 1500 – 6GB – 90 days
Rs 449 – 2GB
Rs 3000 – 18GB – 90 days
Rs 650 – 3GB
Rs 800 -5GB UL
Rs 1099 -10GB UL
Rs 1300 -15GB UL
* On these plans BSNL offers 25% extra usage for 90 days.
At the end operators strategic changes to 3G tariffs is applaudable as making 3G tariff affordable means mass adoption of 3G. But I don't like the operators' approach to 2G data, they did a hike to close the difference between 2G and 3G pricing.
Do you think 2012 will be 3G's year? Or 4G will eat it up do share your view via comments?