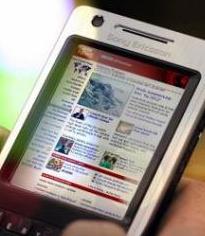 The hot and sizzling 3G craze seems to rise each day in India. As most the operators are on full swing to offer 3G services on a pan India basis and thorough Intra Circle Roaming Agreements the competition is getting hotter and hotter.
The 3G launch created a buzz in the market when the respective operator got license in the major city where they have the most customer base. Just to make things more easier for you, today we will take you through the different 3G plans and tariffs that are being offered by the operators having licenses.
One of our beloved TT reader Gavin Mathos has shared 3G plans of all operators as a ready reckoner  of  3G plans available in Maharashtra & Goa telecom circle.
All operators are going with the speed of 21.1 Mbps on their network so the choice is dependent on the customer about the tariff that suits his/her needs.
Currently BSNL, Vodafone, Tata Docomo & Idea Cellular has got License in Maharashtra-Goa Telecom Circle. But Airtel has tied-up with Vodafone to provide 3G Services in Maharashtra-Goa Telecom Circle.
Currently Vodafone, Idea Cellular & BSNL is Providing more Usage for its 3G Subscribers.

Vodafone is providing more usage at same price for its Prepaid Subscribers.

Idea Cellular is providing Double Data Usage for its 3G Postpaid Subscribers upto 31st December 2011.

BSNL is providing more usage at same price for its Postpaid & Prepaid Susbcribers.
So the Tariff Plans and usage for its 3G Subscribers vary for different Operators you can also click here for all in one plan details.