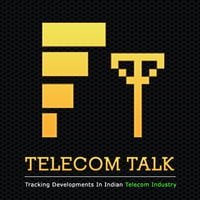 2010 is bidding a Goodbye and We are all set to welcome the New Year 2011!
With technology growing everyday and Telecom Industry playing a significant role in the advancements, We, the Team TelecomTalk (all names you know very well ! :) ) always worked to get you the Telecom News as it happened.
Surprisingly, we are now done with year 2010, So fast, All the way!We Present you a Quick Recap on What made the News,
First of All, We thank our Readers and Our Experts Rajiev, Amit.g, Raghu, Fahad, Prasath J, Max, ARJUN.C, Saket, Keshav Jha, Kaushik Roy, lee, Manoj, Agnivo, Deboparitm, PD who are now a part of Team TT and many more who constantly interacted with the articles by sharing their views and Opinions, testing various plans and packs, bringing issues and complaints to our notice!
Some Stats.
We have reached a milestone, we have posted over 3000 posts since the Launch of TelecomTalk, and have received over 63,700 comments by our readers and have around 6000+ email subscribers, 2400+ FaceBook Fan along with 3000 sms subscribers.
Every Article posted on TelecomTalk gets an average of minimum 20+ feedback's! That's the Reason we might have coincidently named this portal as Telecom"Talk"!
With over 1000 Articles posted this year, We have identified some of the articles which got most comments and we are not surprised to see 3G and MNP topics topping the list. Here goes the list of top Articles for the Year.
Here is a Tag Cloud for most used words on TelecomTalk