Xiaomi Mi3 has just been launched in India for Rs 14,999 and its specifications list easily matches if not surpasses almost all the flagship smartphones from renowned brands. Nexus devices are a benchmark for providing flagship performance and prices lower than those of flagships. Xiaomi Mi3 is undercutting the Nexus 5 by half the cost, we think that it would give other manufacturers sleepless nights. But what it means for the average Indian customer? Let's analyse.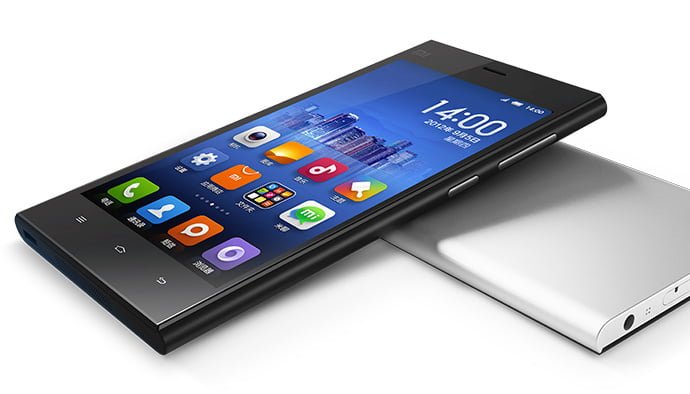 Xiaomi Mi3 Specifications:
5-inch IPS LCD display, 1920 x 1080 pixels, Corning Gorilla Glass 3 protection
2.3 GHz quad-core Qualcomm Snapdragon 800 processor, Adreno 330 GPU
2GB RAM, 16GB internal storage (13.22GB user available)
Android 4.4 KitKat with MIUI 5.0
13MP rear-facing primary camera (Sony Exmor BSI sensor), dual LED flash, 1080p video recording
2MP front-facing secondary camera, 1080p video recording
3G, Wi-Fi, Bluetooth 4.0, GPS and NFC
Rs 14,999, Metallic Grey
Many consumers would be skeptical about the MIUI design and software update schedule. Xiaomi has listed on their Indian website that the Mi3 comes with Android 4.4 KitKat. Also, let us tell you that Android is all about customisation and personalisation. The MIUI is one of the most customisable skins on Android out there and you can tweak it quite a lot to come up with a new look every now and then. In today's world where people get bored easily with their stock UIs, the MIUI servers as the one which will keep you happy and engaged.
Now coming to spec sheet and pricing, we believe that Xiaomi is giving the consumer way more than what their money could have fetched them from India or other international brands. At a sub Rs 15,000 price, the best that you can get is a 5 inch screen with a 720p resolution. Moto G is currently pretty much a benchmark in the sub Rs 15,000 category so we'll revolve things around that. It has a 4.5 inch screen with a 720p resolution.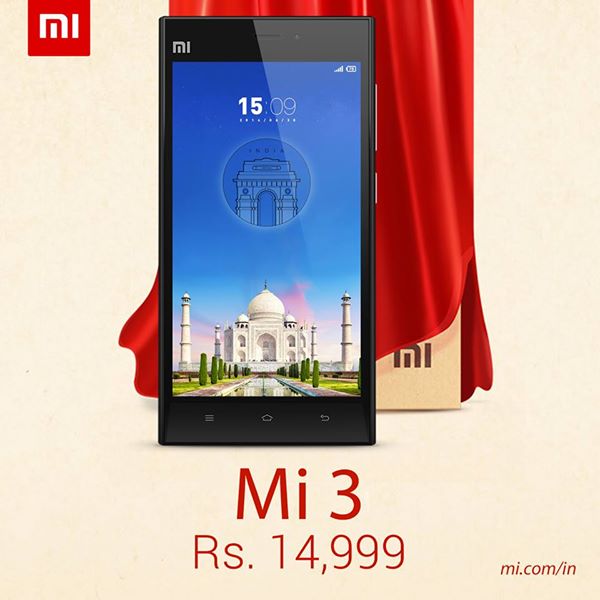 A 5 inch 1080p screen is usually present in devices like the Canvas Knight or other octa core flagships which cost around Rs 18,000-20,000 but Xiaomi seems to have brought us the cheapest 1080p device on sale. Coming to what is under the hood, you get a 2.3 GHz quad core Snapdragon 800 processor with an Adreno 330 GPU and 2GB RAM. This is precisely what you get in the Nexus 5 which costs roughly Rs 27,000 for the 16GB model. The Moto G has a 1.2 GHz quad-core Snapdragon 400 with an Adreno 305 GPU and 1GB RAM whose performance is considered quite good but is still no match for the one on offer by the Mi3.
At the back is a 13MP camera with Sony Exmor BSI sensor and it is quite a performer. Competition has 8MP snappers on offer in this range and Moto G has a 5MP camera so it surges ahead of everyone even in the imaging department. The internal storage is non-expandable and stands at 16GB but the Moto G doesn't have expandable storage either so we doubt if anybody can complain in that regard.
It has the usual set of connectivity features and is probably the cheapest one to support NFC. Companies like Samsung, LG and so on are still finding it hard to match up to the Moto G and now the Xiaomi Mi3 is here too. Interestingly, the smartphone costs $299 in its home market and it has been launched for $249 here so it clearly indicates that the company wants to take on the competition head on.
Now comes the part where many of you might complain, the after sales service. Xiaomi will take time to set up a strong service network but for the time being Flipkart will be taking care of its deliveries and provide you with after sales support so I believe you wouldn't have to worry too much. OEMs like Micromax, Lava and Karbonn aren't any stellar performers either in the after sales department and the list of customer issues with them is never ending. Motorola is selling its devices through Flipkart and it just crossed a sale of million units.
Mi3 is just one of the devices in Xiaomi's armoury and we believe the coming times will raise the bar in every segment that it ventures into. For the time being, we are all praises for Xiaomi. 15th July isn't far away and the sale for probably the best Rs 15,000 device begins then.