Vodafone India, one of the leading telecom operator in India has announced a new initiative for its customers in UP East. The operator's MyVodafone app which can be accessed by Vodafone customers as per their convenience 24X7, free of any internet charges (in India) has now got an interesting offer. For the unknown, the MyVodafone App is available for all the Android, iOS, and Windows Phone users for free.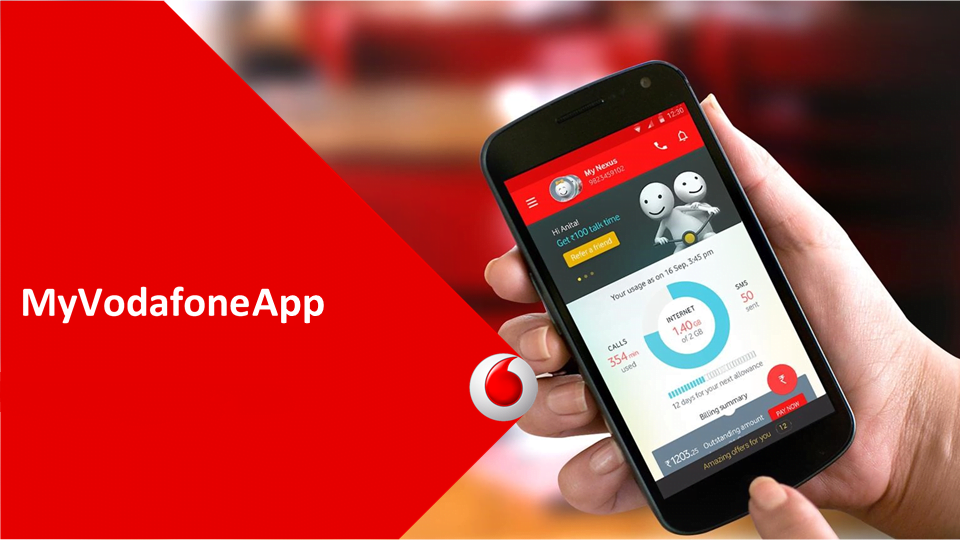 Vodafone prepaid customers in UP East can now enjoy more benefits when they refill via MyVodafone app. Now Vodafone prepaid customers in UP East, who recharge through MyVodafone App, will get 5% cash back on Unlimited Super Plans and full talk-time benefit on recharge of Rs. 110. "Developed on a state-of-the-art platform with the intuitive and customized interface, MyVodafone App provides a personalized experience for postpaid and prepaid customers," says Vodafone.
As said earlier, MyVodafone App is one stop solution from which the customer can check his/her data or voice usage, plan details, pay bills, buy recharges and bonus cards, get best offers, access their M-Pesa account, recharge/pay bills for friends and family and so much more. And the customer can navigate MyVodafone App for all these facilities without any internet charges. Yes, you heard it right, Vodafone won't charge you even if you're using the Vodafone app without mobile data active on your prepaid number. Recently, Aircel also made its application a data free one.
Furthermore, Vodafone says that the app is designed to navigate with options suggesting next steps, its inbuilt smart analytics provides a detailed understanding of each customer's requirements and prompt to buy best offers tailor-made for the customer.
Inviting Vodafone customers to experience the benefits of the feature rich MyVodafone App, at their fingertips, Nipun Sharma, Business Head –UP East, Vodafone India said, "Customers are gaining comfort with apps and are using them to shop, subscribe to services and access news/information. The MyVodafone App is designed keeping, evolving needs of customers in mind, providing a personalized interface of everything at their fingertips. Vodafone UP East is making it even better by rewarding customers who recharge through MyVodafone App with full talk time & cash back benefits. Recharge for Rs 110 and receive full talk time value."
"Also, customers can now enjoy 5% cash back on prepaid unlimited super plan with anyone Additionally, we have built-in incentives for customers to conveniently browse through different sections of MyVodafone App anytime, anywhere," he added.