Finally, Vodafone India has joined the tariff plans revision party. The UK-based telco has now revamped the Rs 198 tariff plan in some circles as it now gives 1.4GB data per day, in-line with other private telecom operators unlimited tariff plans. The validity of this Rs 198 plan is 28 days, meaning the total data benefit offered by Vodafone is 39.2GB, still short of Jio's 56GB data offering with the Rs 198 tariff plan.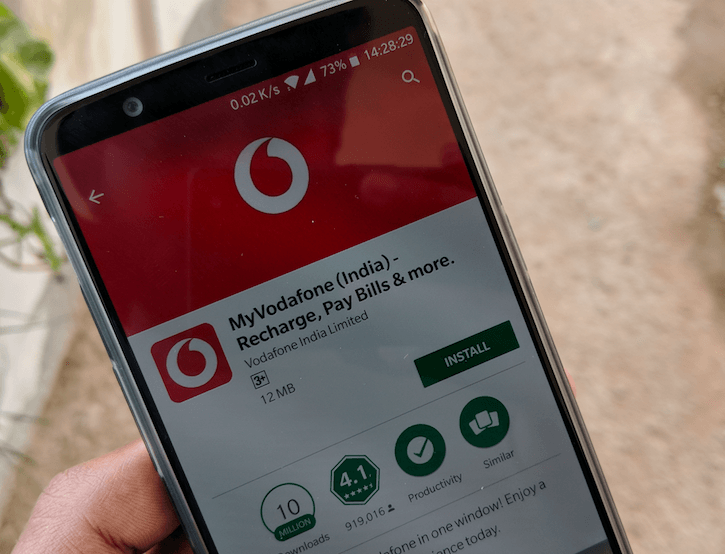 As stated, Vodafone has revised this plan in some circles such as Mumbai and is expected to make the same change in all circles very soon. For now, Vodafone prepaid customers in Mumbai can recharge with the Rs 198 tariff plan and enjoy benefits of 1.4GB data per day, unlimited voice calls including roaming calls and 100 SMS per day for 28 days.
Unlike Airtel and Reliance Jio, Vodafone's unlimited voice calling comes with daily and monthly FUP. Customers on the Rs 198 prepaid plan using more than 1000 minutes (local +STD) in the period of seven days will be charged at one paise per second for the rest of the period. For example, if a customer consumes 1000 mins on the second day, he would be charged for rest of the five days.
And the second case, customers using more than 250 minutes per day will be charged at one paise per second after consumption of 250 minutes for the rest of the day until the start of next day. Also, customers calling more than 300 unique numbers in a week will also be charged at one paise per second after 300 unique numbers for the rest of validity of recharge. Lastly, this plan from Vodafone is not intended for commercial usage. Sadly, Vodafone did not revise long validity plans of Rs 509 and Rs 459.
In the past two weeks, telecom operators are aggressively revising their tariff plans, following the change of tariff plans from Reliance Jio. The same plan of Rs 198 from Reliance Jio offers 2GB data per day, converting to 56GB data in a month (28 days). And the best part is Reliance Jio's tariff plan is an open market one on a pan-India basis. Airtel and Idea Cellular already revised their Rs 199 prepaid plans and already offering 1.4GB data per day for the validity period.