Uninor has reported a positive EBITDA for second quarter of FY 2015. Increased revenues, improved gross margin following the mobile termination rate cut and continued initiatives around cost efficiencies helped company deliver positive EBITDA in Q2 2015. This quarter the company registered a positive EBITDA of Rs 18.8 crore.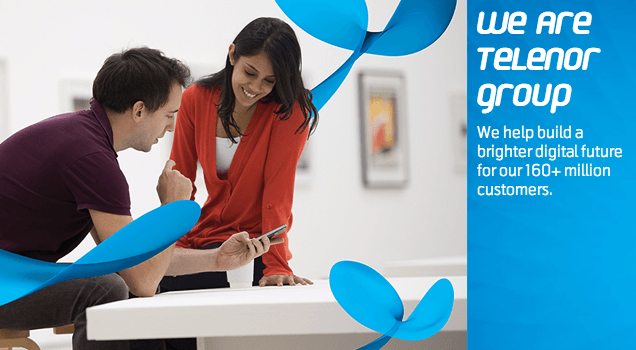 In the quarter ending June 2015, Uninor saw an increase of 9% in revenue over same quarter last year. In line with strategy, Uninor continued with adoption of Internet by customers with 26.4% of its users accessing Internet services.
Uninor added 2.4 million subscriptions during the second quarter. At the end of June, the subscription base was 22% higher than the same quarter last year. In the quarter ending June 2015, Uninor was number four in customer market share with over 11.5% and had 48.1 million subscribers in its six operational circles. The company has 6.5% revenue market share for quarter ending March 2015 in the six circles of operation. The average revenue per user (ARPU) of Uninor fell by 12% to Rs 95 in the second quarter compared to same quarter last year. The decline was primarily driven by lower voice consumption and the impact from reduced mobile termination rate, partly compensated by increased data usage.
"Uninor is witnessing a strong growth momentum both on voice and Internet services, though Q2 was impacted by reduced interconnect revenue for the full quarter post change in regulated interconnect rates. Our basic service strategy at Sabse Sasta voice and Internet tariffs has positioned Uninor as a trusted brand and helped improve customer and revenue market share. Our Internet awareness campaigns and initiatives to bring mobile Internet services to the unconnected are yielding good results. We are in the right direction to achieve our target of 50% Internet customers by 2017," said Vivek Sood, CEO, Telewings Communications Services (Uninor).
Uninor has also increased its retail and distribution footprint to go deeper and wider in its operational circles. The company now has over 376,000 point of sales and around 1,700 branded retail outlets with another 400 to be added end of this year.