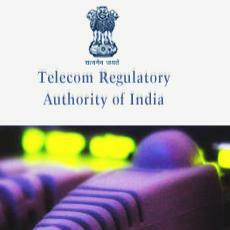 In a conscientious effort to add the transparency and protect the interest of the subscribers of Landline and Mobile services, The Telecom regulator of India (TRAI) will starts a Quarterly Audit of Quality of Service (QoS), instead of annually.
According to the TRAI, by next month i.e July 2010, It will starts quarterly audit for QoS. At present, every three months the telecom operators submit their data on pre-defined parameters of Quality of Service as per guidelines of TRAI but the audit of QoS was done annually by the regulator to verify the QoS .
The Indian telecom regulator also geared up to launch web-based "Telecom Consumer Grievances Monitoring System" (TCGM) by July 15, which enabled the customers to lodge their complaints and monitor their redressal on TRAI website via Internet.
Earlier in February-2010, TRAI also directed all basic telephone service providers, unified access service providers (UAS) and cellular mobile service providers (CMTS) to publish the performance with respect to the "TRAI benchmark of Quality of Service (QoS)" parameter on their website on quarterly basis.
The TRAI QoS parameter includes Accessibility of call center, Response time to the customers, Postpaid and Prepaid metering and billings credibility, Percentage of billing complaints resolved with in 4 weeks, Time taken to refund of security deposit, BTS (Mobile Tower) down time, call setup success rate, Network congestion, Percentage of call drop, Voice quality, PoI congestions and Landline Fault repairing with in next working days etc.