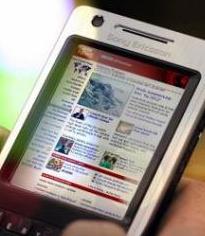 TRAI Wants 2008-Licensees to Leave Indian Telecom sector
In response to 2G scam TRAI is likely to make exit policy for new mobile operators who won licenses in 2008.
It will also vacate 2G spectrum. It is a bad move. Global operators like Telenor, Sistema, Etisalat & Batelco are investing a lot in Indian mobile sector and they will not surrender. Till date only Loop Mobile has announced to return the spectrum.
I simply do not understand why TRAI is trying to kill the competition of the market. Without competition what can be happened is seen in broadband sector. If TRAI compels new players to leave, it will also create a monopoly for older players like Airtel, Vodafone and Idea.
Also if these new players leave, what will happen to the subscribers using their services? We certainly do not like to be cheated & looted by Airtel & its gang.
Tariff Hike – Why?
Airtel turns to be pioneer in tariff hike for voice calls. Atlast they can be a pioneer! Soon Idea and Aircel followed this. But does it ensure better services to the customers?
Interestingly they are doing these to those circles, where they are at top. I guess that will reveal how customers react and with positive feedback they can turn tariff hike to other circles also. I also find that tariff hike is done only for voice tariff, more specifically for per second tariff. Operators want people use more rate cutters or power vouchers.
Experts welcome it as it will help operators to raise their profits. But frankly speaking bigger operators invested money for 3G & BWA, BWA launch is still not in sight, 3G has been launched but due to high cost people are not using the data services, so they are not getting return of their investment. Airtel also invested a lot for its overseas operations mainly in Africa. They picked a wrong call making voice calls slightly costly.