It has been nearly 6 years since TelecomTALK started its awesome journey in 2008 with the focus of 'Tracking Developments in Indian Telecom Industry'. It has been a wonderful journey with our beloved readers who always encourage us to deliver the best through this telecom portal.
At the same time we wanted our readers to have a superior user experience and hence we decided to go with BETA 2 of TelecomTALK's new look. The new look is radically different from the old one and few of you might find it difficult to locate common aspects but we think it is a matter of time before all of us get used to new things. We know it's still not the best, but we are striving to make it the best and seek your inputs in real time.
Some of the new features and bug fixes.
You have been asking to put City name while making comments and that has been included in the new theme
Now the site is more mobile friendly and loads faster even on basic phones
A dedicated section for

Mobile Phones

which you have been asking since ages
We have also included Mobile Operators Codes thanks to Duane for taking his efforts in updating it on a regular basis its back and we will be updating it on time to time basis
A dedicated section for TelecomTALK Exclusive Analysis has been added.
No more typing email IDs every time - the site will now remember it.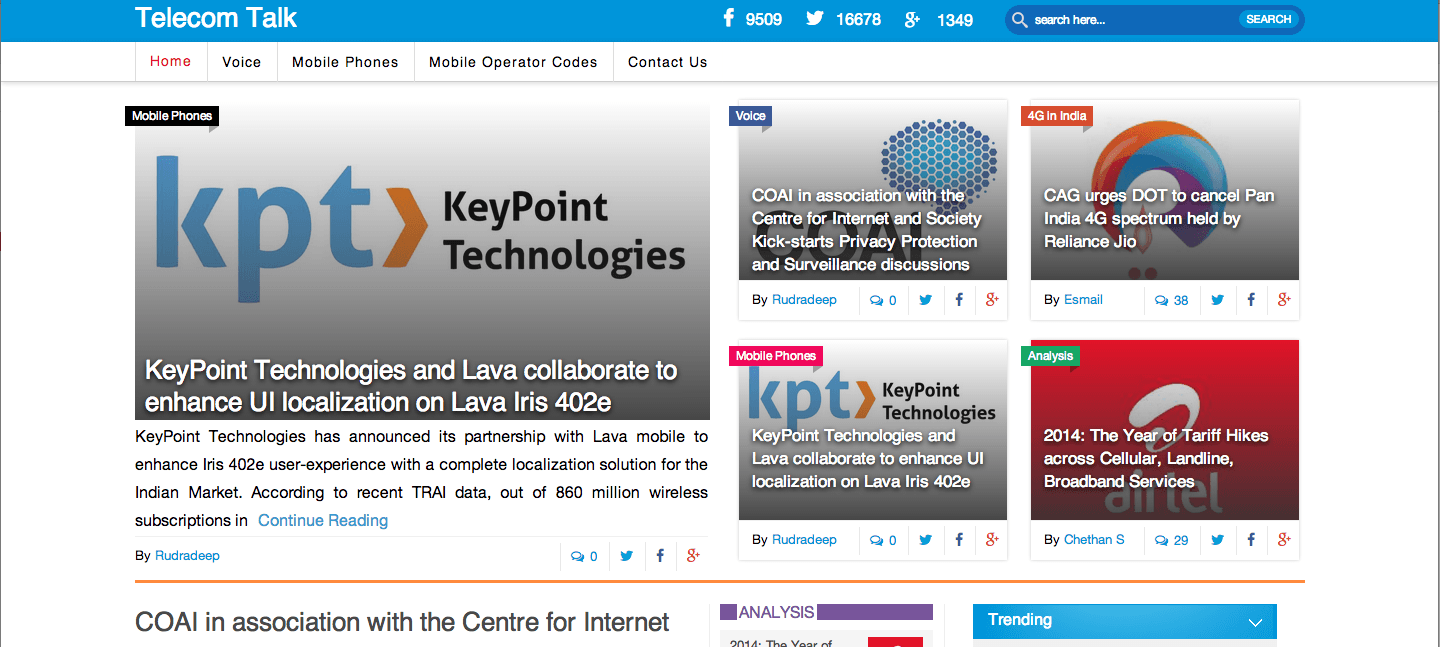 Wait, this is not the final UI you are seeing and we would rather love to call it BETA 2. We will try to add more new features in the coming days. Do let us know if you have any new feature requests for the new look.