In another move to relieve country's stressed telecom industry Department of Telecom is going to bring unified guideline for tower installations across the country. Setting up new towers are essential for growth of mobile services, especially 3G and 4G services which are being offered over higher airwave such as 2.1 GHz, 2.3GHz and 3.5GHz (still not alloted in India).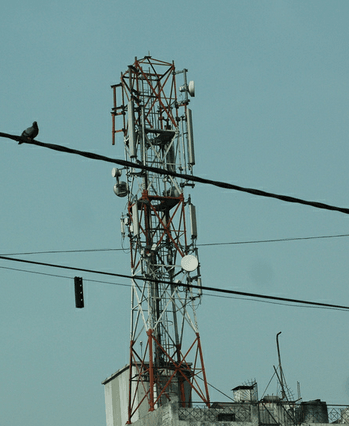 In a joint statement, the industry bodies Cellular Operators Association of India, Tower and Infrastructure Providers Association (TAIPA) and Association of Unified Telecom Service Providers of India have welcomed the new guidelines.
The Department of Telecommunications had recently issued the new guidelines to all State governments to enable them to develop a unified approach on the subject of installation of telecom towers.
The Telecom industry appreciated the fact that DoT has already advised officials of all States and Union Territories to follow these guidelines in order to bring uniformity in processing applications for mobile tower installations across the country.
As per guidelines, the EMF emission levels from mobile towers have been based on strict norms and are one-tenth of global norms set by ICNIRP. Power density limit has been set to 0.45 watt/m2 for 900 MHz, 0.9 watt. The guidelines encourage a nominal one-time fee, single window clearance and electricity connection on priority for mobile towers. They also recommend "a nominal one-time administrative fee" to be levied for processing of all applications which is encouraging for the industry as it affirms that the industry is no longer viewed as a cash cow for the exchequer.
"These guidelines will help in facilitating the State and local bodies in formulating their policies for creation of this critical infrastructure in their jurisdictions and avoid undue interference and multiple frameworks from such authorities so as to achieve the enshrined objectives of National Telecom Policy," said TAIPA Director General Umang Das.
The Government's plans to educate people on EMF emissions from mobile towers through educational programs and publications are also a welcome step for the industry.