Sun TV Network has partnered with HOOQ, a new entrant to Indian market to offer regional movies. HOOQ already has 30,000 hours of movies and TV content in its library.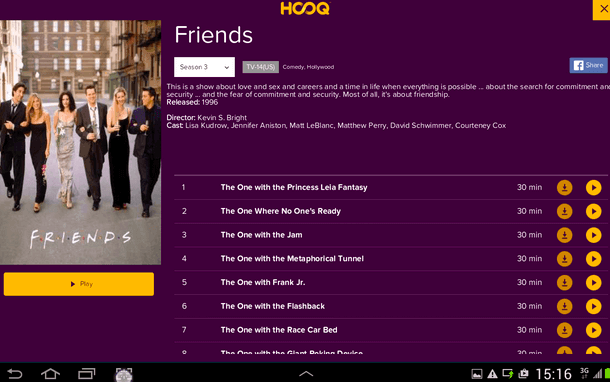 It will now carry Sun TV's contents, which include a mix of Tamil, Malayalam, Hindi, Telugu and Kannada languages. Peter Bithos, Chief Executive Officer, HOOQ finds the partnership with Sun TV network as an opportunity to serve the Indian audience the best.
"Their extensive library with titles from Tamil to Malayalam will help us ensure we have something for everyone in India. More importantly, we want our customers to continue to enjoy the largest and best catalogue of Hollywood and Indian content of any service available today," he said.
Also read: Shemaroo Entertainment's movies now on HOOQ
"We are excited about the possibilities arising out of our association with HOOQ, a digital distribution platform of impeccable lineage. Sun TV holds a large library of blockbusters and timeless classics with enduring appeal," Sun TV Network CFO SL Narayanan said.