Chinese chipmaker Spreadtrum Communications said that its WCDMA System-on-chip (SoC) Platform has been adapted by Samsung for the newly released Tizen-based Z3 device. Samsung Z3 is designed with Spreadtrum's WCDMA 28nm quad-core SoC platform, the company said.
The highly integrated WCDMA platform consists 28nm 1.3GHz quad-core WCDMA/HSPA(+) GSM/GPRS baseband chip SC7730SI, power management chip SC2723S, RF chip SR3532S and Spreadtrum's first 3in1 connectivity chip SC2331S.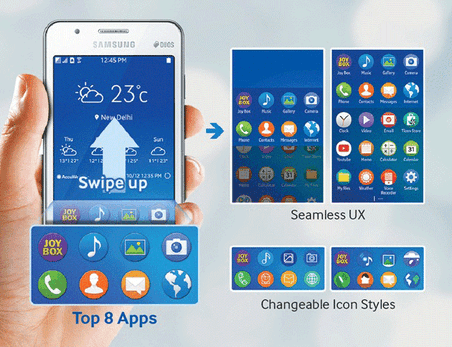 "We're pleased to work with Samsung with the introduction of our new product SC2331S 3in1 connectivity chip and our first ISP feature embedded in our baseband chip, it's a milestone success for Spreadtrum, for now we not only ship mobile phone chipsets to Samsung, but also connectivity chips as well," Leo Li, Chairman and CEO of Spreadtrum, said.
The SC2331S connectivity chip incorporates Wi-Fi (802.11b/g/n), Bluetooth 4.0 A2DP,LE, and FM RDS solutions with standard peripherals, simplified hardware design and product calibration.
For the first time, Spreadtrum embedded its self-developed 8M internal image signal processor (ISP) to its baseband chip. It is a specialized digital signal processor used for image processing in mobile phones' digital cameras. The pipelined image processing engine is made to achieve high speed image signal; auto exposure/auto focus/auto white balance can be done by this special circuit.
"Moreover, we made great efforts this time on ISP self-development, especially on image processing details. Finally, we got the acceptance of Samsung with its advanced high quality performance. With the fast adoption of smartphones globally, competitive products with quad-core processors are continued to attract more and more attentions of consumers," he further added.
The Tizen-based Z3 device features a 1GB RAM, 5 inch Super AMOLED display, 8GB storage, a micro SD slot up to 128GB, a built-in battery of 2600mAh, supporting 1080p HD video and an 8 megapixel camera.
The next generation Tizen smartphone, Samsung Z3 is available across all Samsung's retail channels at a price of Rs 8490. In the online space, it is available exclusively on Snapdeal. It is designed and manufactured in India, and has been packed with a host of services and features for first time smartphone adopters in India.