Mobile World Congress was first held in the year 1987, venue at Fira-de-Barcelona, Barcelona, Spain.The 2012 MWC was known to be Android, was packed to the rafters with this year's top handsets.
HTC have stolen much of the attention in the event, with the launch of one series (One X, One S, One V).The new entry Panasonic and UK's mobile service provider Orange got into the league with the launch of Eluga, Lumix and Orange Santa Clara respectively.
The year 2011 was known to be dual core era, but this year a bevy of handsets powered by ridiculously fast quad-core processors were launched in the event. What impressive was the launch of quad-core chips from Qualcomm and Nvidia, along with a side entry from Huawei.
We have seen huge series of 4.3 inch display last year, but this year the mammoth 4.7inch to 5 inch display. It's not just the size resolution too. Nearly all of the top end phones are packing gorgeous HD screens has been show casted in MWC.
Other than this Intel has joined hands with home grown phone maker Lava and UK's mobile service provider Orange to launch Xolo X900 by Lava and Orange's Santa Clara respectively. Lava powered with 1.6Ghz Intel Atom processor, 4" LCD display with runs on Android 2.3 (Gingerbread) with 8 MP rear cam and 3 MP front cam other than it support NFC, HDMI, HD video play back, 1460mAh battery. Lava Xolo X900 expected to arrive in India soon.
All most all the handset show casted is of Android and once can say Google has dominated MWC 2012. Google senior vice president of mobile, Andy Rubin, pronounced that Android activations have topped 850,000 per day.
One of the rare entry from Nokia, made some noise with 41 Mega Pixel Nokia Pureview 808 made everyone stunned. Nokia Pureview 808 powered by Symbian Belle OS 1.3 Ghz single core processor, 512MB of RAM.
Here are the devices most unique and eye catchy Smartphone launched at 2012 MWC.
HTC One X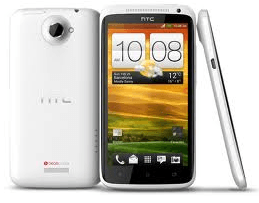 The gorgeous and the most powerful phone HTC One X which Powered by Android OS, v4.0 (Ice Cream Sandwich),Sense 4.0 Quad-core 1.5 GHz, Nvidia Tegra 3, 720 x 1280 pixels, 4.7 inches, 8 MP autofocus, LED flash, 1.3 MP front cam, Beat Audio, NFC, Standard battery Li-Po 1800 mAh.
Huawei Ascend D Quad
World's fastest phone till date, It features a powerful 1.5GHz quad-core CPU, 1GB RAM a 4.5-inch display with 720p resolution, an 8MP camera, Dolby 5.1 surround sound, NFC, Android 4.0,1800mAh Battery, Ice Cream Sandwich which is one of the competitors for HTC One X.
Nokia PureView 808
It features a 1.3GHz single core CPU, 4-inch Clear Black AMOLED display at 640 x 360, 41MP cam, 1400mAh battery, 5.1 Dolby surround support, HDMI, FM transmitter, device that runs on Symbian Belle.
ASUS Padfone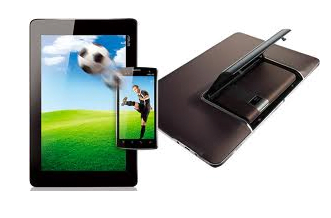 It's a Tablet Dock with which you can convert phone into Tab. The Padfone itself features a dual-core 1.5GHz Snapdragon S4, a 4.3-inch Super AMOLED HD display and its internal storage between 16GB and 64GB, 1520 mAh battery, 8.1 MP cam.
LG Optimus 4X HD
The sequel to the Optimus 2 X is called to be the Optimus 4X HD. As the name implies, it now packs a NVIDIA Tegra 3 processor with a quad-core 1.5GHz CPU and a large 4.7-inch display with 720p resolution, NFC, along with an 8 megapixel primary camera.
Panasonic Eluga
Panasonic has announced a new waterproof Android Smartphone ELUGA for Europe. It is Powered by Android Gingerbread (version 2.3.5) on-board to be upgraded to Ice Cream Sandwich , 4.3 inch, capacitive OLED display, 1GHz dual-core processor, 8MP autofocus camera, 8GB internal memory, NFC, 1150 mAh non-removable Battery.
Other than about here are list of Smartphone and Tab launched in 2012 MWC.
Huawei
Huawei Ascend D1, Huawei Ascend D Quad XL, Huawei Ascend D quad, Huawei Ascend P1, Huawei Ascend P1 S, Huawei Mediapad
HTC
HTC One X ,HTC One S ,HTC One V
Nokia
Nokia 808 PureView, Nokia Lumia 610, Nokia Asha 202, 203 and 302
Samsung
Samsung Galaxy Beam, Samsung Galaxy S Blaze, Samsung Galaxy S WiFi ,Samsung Galaxy Tab 2 (7.0), Samsung Galaxy Tab 2 (10.1), Samsung Galaxy Note 10.1
ASUS
Padfone, Transformer pad 300
Sony
Sony Xperia P, Sony Xperia S, Sony Xperia U
LG
LG Optimus 4X HD, LG Optimus Vu, LG Optimus 3D, LG Optimus L-style series (L3, L5, L7)
ZTE
Tanina, Orbit, PF 112
Intel
Orange Santa Clara, Intel's Xolo X900 by Lava
Panasonic
Lumix, Eluga
Toshiba
AT270
Acer
Liquid glow
Note: All Smartphone posted above are feature with 3G, Wi-Fi, GPS, Bluetooth.
NFC: Near Field Communication
HDMI: High Definition Multimedia Interface