Six Indian Mobile Operators have bagged this year's GSMA Chairman's Award for their role and achievement in making GSMA's Mobile Connect Initiative a success. Aircel, Bharti Airtel, Idea Cellular, Tata Teleservices, Telenor and Vodafone are the operators who won the recognition.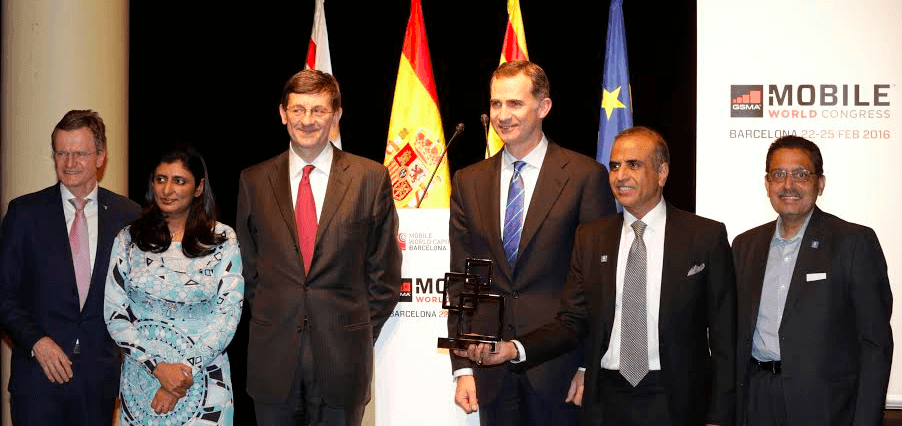 Sunil Bharti Mittal, Chairman, Bharti Airtel received the award from Highness Felipe VI, King of Spain on behalf of other winners.
The GSMA's Mobile Connect service is a universal log-in solution with privacy protection. It would simply match the user to his mobile phone and allow him to log-in to websites and applications quickly without the need to remember passwords and usernames. It's safe, secure and no personal information is shared without permission. This allows users to safely access mobile and digital services such as e-commerce, banking, health and digital entertainment, as well as e-government portals, via their mobile phones.
In India, the operators collectively covered 85% of the Mobile Connect addressable market. Bharti Airtel has been at the forefront of the Mobile Connect initiative in India and has already enabled Mobile Connect on its platforms such as the 'Genie' App., which is accessible only to its employees.