Amid speculations that Reliance Jio's (RJio) entry will disrupt the whole telecom ecosystem, a school of thought, however, says that entering the market and conquering it would be no cake-walk for the company as it has to face multiple challenges moving ahead. During the Monsoon Hungama offer of Reliance a decade ago, when it took the industry by storm, a large number of people did not have any connection or affordable handsets available, as a result, when the offer was launched it led to a mad rush, but now the scenario is not the same, connection or services are already there the only challenge is to get good quality services, analysts say.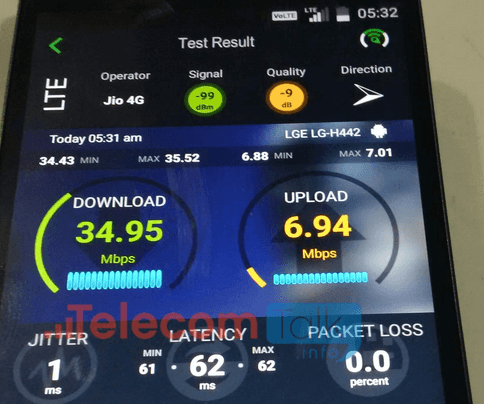 According to Mahesh Uppal, Telecom Consultant and Director of ComFirst, "There is no doubt when a big player enters a market then clearly, it is a challenge for the smaller players whose ability is limited because of its size and ability to invest. However, the problem in telecom is that if you want to enter the market, you have to take customers of other players and customers would switch to your service only if you are providing some exceptional services."
For RJio, getting customers who already have a connection will be a bigger challenge, why they would move to a new player unless that player has proven itself in the market. Though we all are talking about disruption but the question is what would be the magnitude of that disruption.
Girish Trivedi, Co-Founder, Director, Monk Consulting, argues: "New players always take a chunk of the market and it's not that they will throw everybody out of the market. It's still not that kind of a market where you will find that the customer will just gun because there is a new player, unless they find a value that is not matched by their own service provider." Trivedi adds that even after the launch the question will be how its networks perform. Of course, initially, with less number of customers, network will always perform better but what happens when the volume increases in the network, whether RJio will able to give the same level of competency that we will wait and see.
At the same time, the incumbents are leaving no stone unturned to fight with their formidable rival. Bharti Airtel has already announced an investment of Rs 60,000 crore for upgrading and modernizing its network. Vodafone has pumped in Rs 13,000 crore for upgrading the network. Idea has acquired some of the circles of Videocon to provide 4G services and with all these; we can anticipate that the telcos are gearing themselves up for the clash of the titans.
"The telcos are not going to run over by RJio, they will probably go to the market with some enticing offers and use existing base to provide services. RJio will definitely try to stir up things for the existing telcos but again its 4G services should give far better coverage to trigger that competition," Trivedi says.
Recently, a Credit Suisse report has said that RJio's 4G voice coverage using Voice over LTE (VoLTE) technology is at par with that of incumbents with no call drop problems, posing a strong threat to rivals such as Bharti Airtel, Vodafone India and Idea Cellular.