Pan India Broadband Wireless Access (BWA) Spectrum winner Infotel Broadband Ltd geared up to launch Long Term Evolution (LTE) based High Speed 4G Wirelss Broadband service in India.
Mukesh Ambani owned Reliance Industries Limited (RIL) controlled Infotel Broadband Ltd plans to create world class state- of-the-art technology using an asset light strategy. RIL will forge several strategic relations with a host of leading global technology players, service providers, infrastructure providers, application developers, device manufacturers and others to leapfrog India to the 4G revolution.
According to our sources, Reliance - Infotel plans to launch BWA Data service in approx 700 cities in the first phase of its BWA launch with data speeds from 50 Mbps to 100 Mbps. Presently RIL is finalizing vendors who would supply broadband equipment based on the so- long term evolution (LTE) technology so as to roll out wireless broadband services by the end of 2013 or January 2014.
RIL - Infotel is also talking to leading tower companies to lease 26,000 towers across the country for its pan-India launch in the first phase. According to our sources leading tower companies Viom Networks, and GTL Infrastructure Ltd are in process to bids with this mega-conglomerate.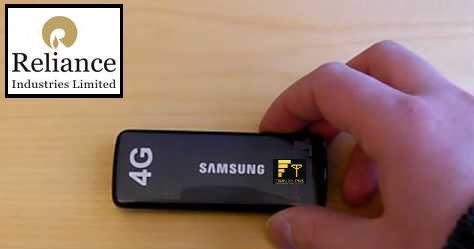 RIL claims that the Broadband opportunity as a new frontier of knowledge economy in which it can take a leadership position and provide India with an opportunity to be in the forefront among the countries providing world-class 4G network and services. A single 20 MHz TDD spectrum when used with LTE (Long Term Evolution) has the potential of providing greater capacity when compared to existing communication infrastructure in the country.
Reliance Industries Limited (RIL) has a 95 per cent stake in Infotel Broadband Services (P) Ltd, which has emerged as a successful bidder in all the 22 circles (Pan India) of the auction for Broadband Wireless Access (BWA) 4G Spectrum conducted by the DoT in June 2010.