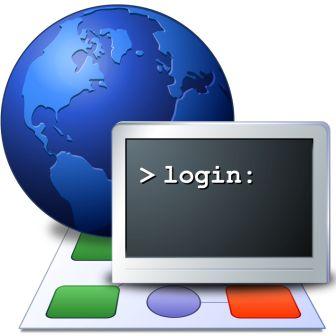 Amidst all controversies, Scams & drizzling future - Indian Telecom Industry still holds a promising decade. A decade of Paradigm shift with new products offering, new target market segment & new Telecom Policy
India, specifically rural India is on the eye of every set of people: whether it's Politician, Bureaucrats, Business Houses, FMCG companies etc.,
Telecom Companies are no different than this. Through this article I suggest challenges ahead and the overview of Road less traveled by the Indian Companies esp. for Telecom.
Market Analyst predicts that India will be the forefront runner in achieving highest GDP growth rate in the Global Economy plethora and amongst South East Asian Economies & BRIC Economies.
Teleco-nomics:
Telecommunications has a direct interlink age with GDP growth as it contributes 1.5% (Estimated at 2.1% Rev by March'11 Exit) of GDP of the country & it has a multiplier effect on growth because of connecting people & business around it. Now Cell phones and growth in Gross Domestic Product (GDP) is positively correlated. For Every 1% increase in Tele density the GDP growth rate goes up to 0.6%.
Bridging the Rural - Urban Digital Divide:
The focus is now on achieving the Government Set target of 40% Rural Teledensity (Telecom Penetration as percentage of Population) by May 2014 & expanding existing Broadband coverage in Rural Areas.It's already high time we have focused on basics; Telecom companies have picked all the low hanging fruit available in the market by all possible Marketing gimmicks and hence urban penetration (Teledensity) has cross 100% mark.
In this time of fierce competition and establishing the Operators pugmark, each operator is offering the new scheme on daily basis to retain their existing customer base. Because of New Operators, even the Market leaders have to follow them in certain cases.
What does this indicates? I feel the voice market in urban area is saturated now; Data segment can now turn the tables for all operators.
Currently Data segment contributes to 20% of Operators Revenue whereas 80% is voice Revenue. In matured market like Japan NTT DoCoMo's Revenue share are 50% each for data & Voice segment. India will now be driven by the same revenue trend in coming years as 3G & BWA licenses are awarded based on the bids conducted by Government of India. Pre 4G & 3.9 G technologies (like WiMax, LTE, EV-DO) are on the verge on unveil, this will drive the Indian Telecom data market crazy.
Mobile Apps Business will also grow three fold in coming years (2010 - 2012). Data Business will become key to manage business & Balance sheets in Yotta Byte Era.
All this cannot happen if the 70% of Rural India's population is not catered. They have their specific demands which are different then what Urban Indians Demand. They want to use technology for benefit of their business and then for entertainment. Telecom Companies have now realized the Power of Bottom of Pyramid (BOP) and have started catering to them the way they want it.
Technology has the power to change the dynamics of economy if it is provided to right people at right time, Telecom operators believe.
However there are certain challenges which need to be overcome:
Primarily, huge cost involved in creating and maintaining telecom infrastructure in the low income sparsely populated areas. Government has put in lot of efforts to address this issue and has included the same in Bharat Nirman Programme. For Example: It has provided subsidy support from Universal Service Obligation Fund (USOF) for setting up mobile towers in rural areas to telecom operators.
Telecom Infrastructure is one of the key agendas of Government which is aimed to improve overall Rural infrastructure of the country. Government has already spared INR 1,760 Billion.
If Bharat Nirman Scorecard 2009-2010 is to be believed Rural Telecom Connectivity has performed far better than the targets sets by Government for Electrification, Roads & Irrigation. Himachal, Punjab & Kerala have crossed the mark of 40% Rural Teledensity along with North East I Regions (Meghalaya, Tripura and Mizoram) which has shown growth of 182.9% over the previous year.
The so called BIMARUO (Acronym derived by Ashish Bose in late 80's for Bihar, Madhya Pradesh, Rajasthan, Uttar Pradesh and recently added Odhisa) has also shown growth of over 80% in rural Teledensity over the previous year.
At the same time, growth in Broadband in India is extremely disappointing (even in urban areas). As per the statistics Government had set a target of 20Million broad band connections by 2010 but as of now number remains at 7 Million only.
But the Government claims to have achieved their Broadband connectivity target in case of village panchayats. Pondicherry has achieved 100% broadband coverage of village panchayats, whereas Kerala is on second spot with 99.8%. On the other hand, Jharkhand is with a dismal performance of only 0.66% broad band coverage.
Hence; Indian Telecom Industry will witness its completely new Beginning by offering the New service to customers like MNP, 3G & Pre 4G services and entering in to the new terrain of Rural India with new set of strategies. It will also witness Consolidation very soon, as per estimates by April'2011 There will be around twelve 2G operators in each telecom circle.
Customers and Operators will witness Darwin's Theory of "Survival of Fittest" in coming months. But one thing is for sure Customers will be the king by whom fortune of this industry be defined. Indian Telecom Industry has been ranked as the fastest growing telecom Economy in the world even ahead of China in terms of Subscribers additions & at the same time it is been the industry which offers lowest call rates than any other country on this planet Earth.
Let us all welcome the new Beginning and be part of witnessing the New History being created soon on this soil, soil of country named INDIA.
About the author:
Tejas Dave is Regional Telecom Research/Business Analyst associated with one of the leading Telecom Operator in India. Previously he has worked with other Telecom operators and Worlds Largest Tower company. He role primarily gives him an opportunity to closely work with senior leaders of the Company and Industry.