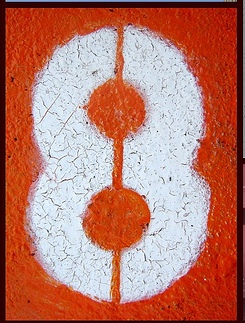 We recently broke the story on Telecom Talk of " MOBILE NOS STARTING WITH '8', SOON". Well, in less than a month, the new level series for mobile codes has hit the market, and customers can now use their mobiles with an all new avatar!
Vodafone, India's second largest mobile service provider, has become the 1st operator to roll out 8-series mobile numbers just three days ago. The operator has launched its series "8051" in the Bihar Telecom Circle, with the code being used on new Prepaid numbers for customers in the states of Bihar & Jharkhand.
Well now that the ice has been broken, its just a matter of time before all the other operators roll out their "8" series mobile numbers.
Here is a list of what you can expect, and from whom, and where:
| | | |
| --- | --- | --- |
| Circle | Operator | 8-Series |
| Andhra Pradesh | Airtel | 8008 |
| Andhra Pradesh | Tata DoCoMo | 8019 |
| Assam | Airtel | 8011 |
| Bihar | Airtel | 8002 |
| Bihar | Vodafone | 8051 |
| Delhi | Reliance GSM | 8010 |
| Gujarat | Reliance GSM | 8000 |
| Haryana | Idea | 8059 |
| Haryana | Vodafone | 8053 |
| Karnataka | Tata DoCoMo | 8050 |
| Kolkata | Aircel | 8013 |
| Kolkata | Vodafone | 8017 |
| Maharashtra - Goa | Reliance GSM | 8055 |
| Maharashtra - Goa | Vodafone | 8007 |
| Mumbai | Reliance GSM | 8080 |
| North East | Aircel | 8014 |
| Orissa | Airtel | 8018 |
| Punjab | Vodafone | 8054 |
| Rajasthan | Airtel | 8003 |
| Rajasthan | Idea | 8058 |
| Tamil Nadu | Aircel | 8012 |
| Tamil Nadu | Airtel | 8056 |
| Tamil Nadu | Tata DoCoMo | 8015 |
| Uttar Pradesh (E) | Airtel | 8009 |
| Uttar Pradesh (E) | BSNL | 8004 |
| Uttar Pradesh (E) | BSNL | 8005 |
| Uttar Pradesh (E) | Reliance GSM | 8081 |
| Uttar Pradesh (E) | Vodafone | 8052 |
| Uttar Pradesh (W) | Idea | 8057 |
| Uttar Pradesh (W) | Vodafone | 8006 |
| West Bengal | Airtel | 8016 |
| West Bengal | Vodafone | 8001 |