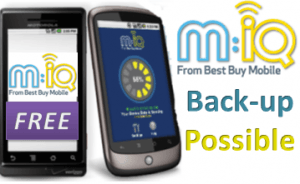 You might have heard "Mission Impossible", but this app which is named as "miQ" will definately make your phone BACK U POSSIBLE. With not many complex things for configuration, this mobile application is sure to become you favorites for all your back-up needs.
This mobile app makes a backup of your mobile data online so next time you don't have to endure the torment of losing your contacts, calls, calendar, photos, and messages on your phone anymore.
What makes m:iQ app more special is that is a FREE application available for all your Android, Symbian, BlackBerry and Windows mobile. This application allows you to back-up your contacts, calendar, messages, call details and access them in real-time even from its website, miqlive.com.
The live site is impressive because even on a 'bad' mobile day, one can have access to all the precious contacts even if the phone is lost or misplaced.
When the application starts for the first time, it creates a secure account with your Gmail id as the primary address in addition to a new username and password. If you have an EDGE connection, the app automatically keeps syncing in real-time, and no data will be ever lost.
miQ's got a very simple interface: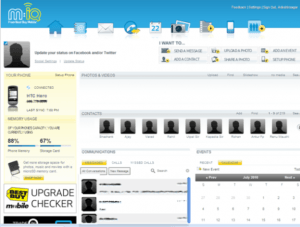 With such a simple interface, its certain to become your favorite app for all your one stop backup needs.