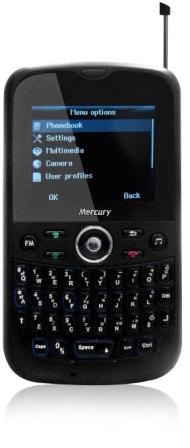 Kobian one of the leading brands in PC peripherals, today announced the launch of  Mercury B2 Bizmobile mobile phone in India.
The Mercury B2 Bizmobile is fashionable candy bar style GSM Dual SIM handset .The new Mercury B2 Bizmobile  phone is compatible with four band GSM  900 / DSC 1800 MHz and this feature packed handset offers a 1.2MP Camera & 2.0-inch TFT display.
B2 Bizmobile phone weighs 275.5 gms and features Micro SD Memory Card Slot for expanded memory with maximum of 2-GB storage space. The phone is also equipped with one touch FM radio, supports Mp3/4, LED torch and connectivity like GPRS.
B2 Bizmobile comes for a  price tag of  Rs.2750.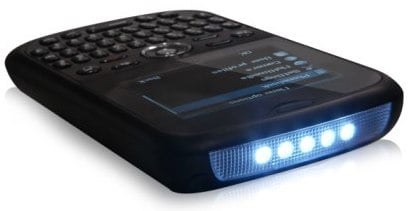 "We are very enthusiastic about this product launch – it's just the first step into Mobile Handset market. In the next few weeks we shall be bringing in a variety of models ranging from entry level solutions to Partygoers handset and the elegant high end models. Mercury B2 Bizmobile promises to deliver all the essentials in communication, multimedia and entertainment in a compact form and loaded with smart features that will provide consumers with overwhelming experience" Said Ms Sushmita Das , Country Manager – Kobian Pte Ltd