After becoming the fifth-largest brand among smartphones in India with 7% share, Reliance Retail Ltd owned LYF brand has started giving free 2nd year extended warranty for users installing LYF Care App. The LYF Care App provide access to extended warranty, Single-click call to customer support, self help & support guide and special offers. LYF is predicted to become a $1 billion brand by year-end.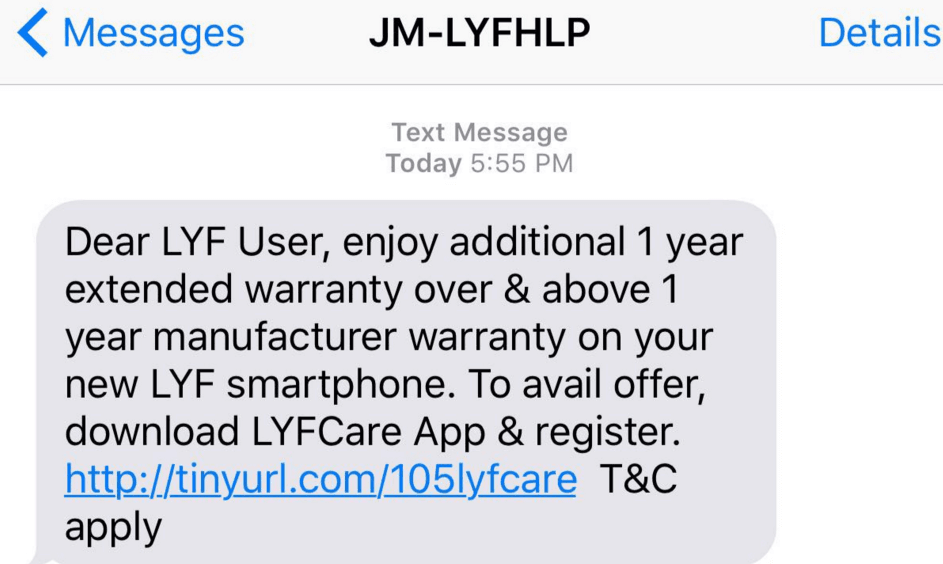 To avail the special offer of 2nd free extended warranty users has to install the LYF Care App on their LYF handset and has to register the device along with picture of original invoice. The extended warranty will start from the date manufacture warranty expire and would cover for the faults which are similar to faults covered under manufacturer warranty.
However, extended warranty do not cover for battery, charger or accessories. Details of extended warranty along with policy number can be viewed through LYF Care App.
Most smartphones currently available in the market comes only with one year manufacture warranty. Only few manufactures offer extended warranty service, that too at extra cost. LYF brand has now edge over its rivals by offering 2 year manufacture warranty for its entire smartphone line-up at no extra cost. LYF has eight 4G smartphone models ranging from Rs 4,799 to Rs 19,399.
Do you find two warranty from LYF good enough to buy a LYF phone?
Inputs : @srikapardhi