LG Electronics introduced a line of premium TV series involving new OLED TVs and some high-end UHD TVs in Seoul, Korea. The limelight of the event was taken by the new technologies that LG introduced during the event. The ThinQ artificial intelligence (AI) technology and advanced ? (Alpha) processor technology are the two attractions during the event. During the same event, LG has set a target of selling 1.5 million sales of OLED TVs this year.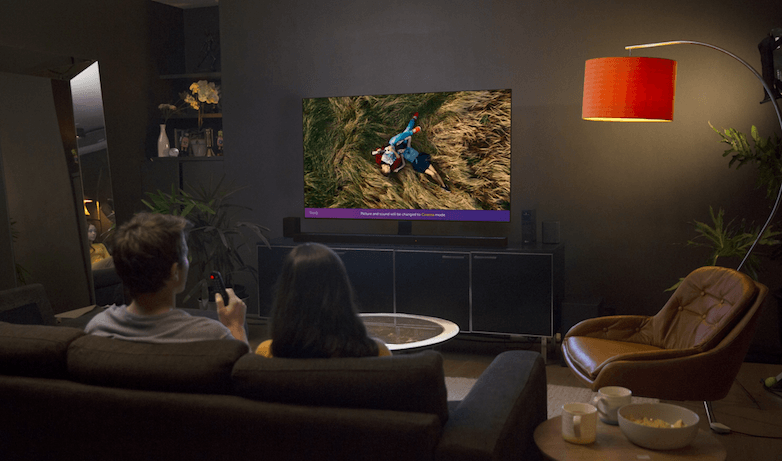 LG has been leading the OLED TV game since the inception of the technology and even before that the Korean giant has been a prominent leader in the display manufacturing sector, especially when it was about TVs. LG definitely is furthering that legacy by fusing their top-notch display hardware with the latest AI technology to bring out this new series.
LG W8, G8, E8, C8, and B8 are said to be the new models for this premium OLED TV series, with each model having something different to offer. Picture-on-Wall (model 77/65W8), to One Glass Screen (model 65G8), Picture-on-Glass (model 65/55E8) and Cinema Screen design (model 77/65/55C8 and 65/55B8) are some of the most awaited specs on these TVs. Screen sizes for these models will range anywhere from 55 to 77-inches and for the AI enabled UHD TVs will range from 49 to 75-inches.
Like we said, LG is using their technology to deliver the best quality possible to the end consumer and the ? (Alpha) 9 intelligent processor steals the show for this. It will be the reason for the exceptional image rendering, accurate colours, and perfect black levels which we'll get to see on the new OLED and UHD TVs. SUPER UHD TVs with LG Nano Cell employ Full-Array Local Dimming (FALD) are going to offer deeper blacks and precise, vivid colours, and of course, this will be made possible by the ? (Alpha) 9 intelligent processor. All of this paired with Dolby Atmos will ensure that the viewer will get an all-round experience which will be nothing short of phenomenal.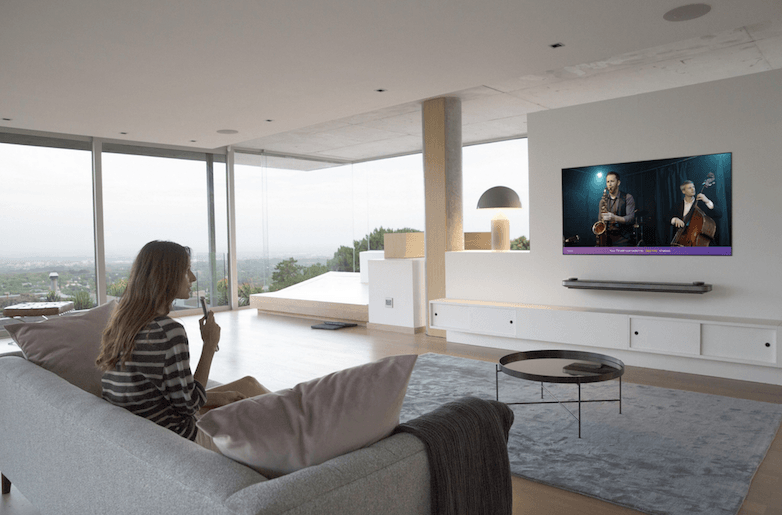 The AI enabled TV will let the users control everything by just their voice. This feature will be made possible by the Natural Language Processing (NLP) technology.  LG's exclusive deep learning platform, Deep ThinQ. LG's ThinQ is the platform which LG is going to put to use to bring out the best of technology and showcase all the possible functionalities in the television. For example, people will be able to speak vague sentences like "Turn off the TV after this show" to control their device instead of very specific voice commands which have been the norm up until now.
LG also seems to be working on the IoT (Internet of Things) lane are by giving the ability to these TVs to connect with any smart products which users might have in their homes like speakers, vacuum cleaners. These connections will be made possible by Wi-fi or Bluetooth. LG's ThinQ - the exclusive tech by LG is going to be powering this functionality in their UHD TVs.
However, the extra precise voice recognition might not yet support Indian languages like Hindi, but users can still use it in English. NLP will be available in 14 countries: Australia, Brazil, Canada, France, Germany, Italy, Korea, Mexico, Poland, Russia, Spain, the UK, the US and Turkey. For other countries, users can choose any one of the following languages from the main settings depending on their preference - English, French, German, Spanish, Italian, Brazilian Portuguese, Polish, Korean, Russian, and Turkish.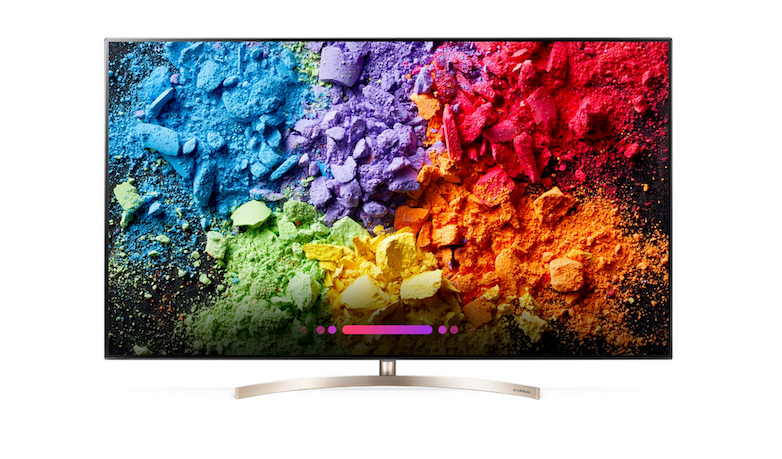 Picture Quality at its best:
The alpha 9 processor boasts about very high-quality pictures and is designed to support high frame rate (HFR) for producing smoother and clearer motion images at 120 frames per second. This innovation by LG is truly unique as it's going to produce very true-to-life images with incredibly rich colours, sharpness, and depth for more realism. The rendering of the graphics and the gradations are going to feel notches higher than what we usually see on TVs today.
Cinematic feels:
The 2018 series of the UHD and OLED TVs are going to come with Cinema HDR which is going to enable users to experience cinematics like never before.
By adding support for Advanced HDR by Technicolor, building on LG's legacy of supporting major HDR formats from Dolby Vision to HDR10 and HLG (hybrid log-gamma) LG has made sure that the TVs truly deliver the best possible quality when it comes to all fronts, and thus produce a very engaging and immersive audio-visual experience.
There's no word on Indian availability of these TVs.