Lenovo is on a roll off late and is emerging as one of leading smartphone manufacturers globally. It has just bought Motorola from Google and that is expected to aid it in taking on the big guns to come across as the number 1 smartphone manufacturer. It has just released its financial results for the fiscal year ending March 31, 2014 and the Q1 of calendar year 2014 and it is surely looking north in the tablet, computing and smartphone arenas.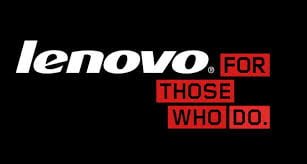 It made revenue of US$9.4 billion in Q1 2014 which was 19 percent more than the revenue in the same period last year. The revenue for the entire financial year stood at US$38.7 billion which was 14 percent of more than what it made in the previous year. It made a profit of US$817 million which was 29 percent more than the last year's profit. This the best that Lenovo has ever performed in terms of revenues.
It shipped 55 million personal computers, 50 million smartphones and 9.2 million tablets in the given period. The company has also stated that its SHAREit application has over 100 million users which is quite good. It has emerged as the number 1 manufacturer in the PC arena globally with a 17.7 percent share. It's share is marginally higher than the 17.2 percent of HP.
Lenovo has acquired IBM's x86 Server Business and Motorola Mobility too and these acquisitions will be completed this year. It intends on investing US$50 million in IBM and wants to raise its PC margins. Seeing the fact that Motorola has struck a chord in developing and developed markets alike, it is aiming to ship over a total of 100 million smartphones and tablets. Lenovo's presence is being felt in all the technology arenas. We haven't heard about anything related to wearable technology from it, will we? Let us wait and watch.