Homegrown smartphone brand, Jivi Mobiles has announced a unique smartphone called RevolutionTnT3, which is a touch & type smartphone priced affordably at Rs 3,999. The company seems to have inspired from Blackberry, who is the major smartphone brand still launching keypad smartphones in the market.
Jivi Mobiles says that the idea behind launching the RevolutionTnT3 smartphone is to reach out to those who are upgrading from a feature phone to smartphone so that they can have best of both worlds. Yes, the RevolutionTnT3 runs on Android 7.0 Nougat operating system, and it comes with all the Google services preinstalled such as Google Play Store, Google Play Services, etc.
Diving into the specifications of the Jivi RevolutionTnT3 smartphone, it comes with a keypad below the display. The company has added a 4-inch WVGA display with a resolution of 854x480 pixels. Users can interact with the smartphone using both the touchscreen and the keypad, much like the recently launched Blackberry KEYone.
The Jivi RevolutionTnT3 comes powered by a 1.3GHz quad-core chipset, mated to 1GB of RAM and 8GB of internal storage. The onboard storage can be expanded up to 64GB with a microSD card, which is a much-needed feature for entry-level smartphone buyers.
At the back of the phone, there's a 5MP camera with an LED flash support. At the front of the phone, we get a 2MP selfie camera, which doesn't come with any LED flash support. The device also has 22 regional languages support and is backed by a 2300mAh battery.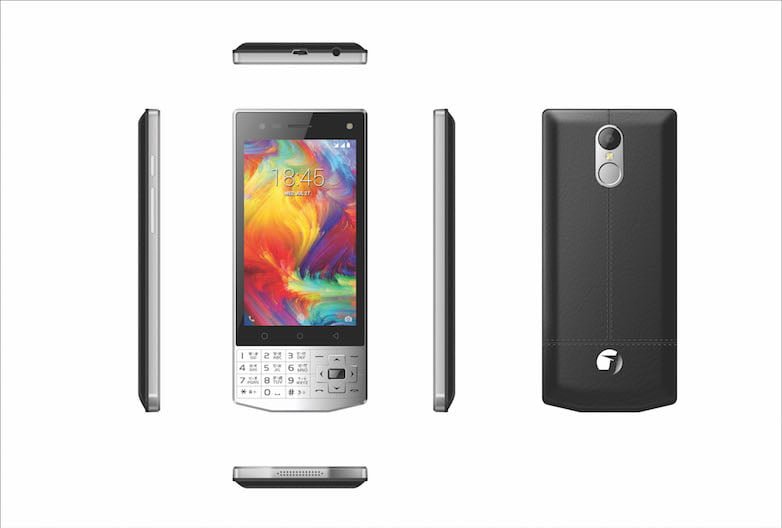 Lastly, Jivi Mobiles has added a fingerprint sensor to the smartphone, which is located below the rear camera module.
For now, the company is planning to sell the RevolutionTnT3 in limited quantities and also in select markets. India is one among the countries where the company is planning to sell the device at Rs 3,999. The mass production of the device will start in February 2018, and Jivi Mobiles is hoping to sell at least 2-3 million smartphones.
Talking about Jivi Mobiles, the company has recently forayed into the smartphone market by launching five affordable Android-powered smartphones. It says that their smartphones have received a tremendous response from the consumers. The company is also planning to work under Prime Minister Narendra Modi's Vision of 'Make in India' by setting up two new facilities in the country.