Reliance Jio the new entrant in the 4G space has buckled its armour and is all set for the next smart revolution. The company which doesn't wish to be labeled as a telecom operator but rather as a digital solutions provider continues to work on its multi prong approach towards the gradually digitising lifestyles of Indians.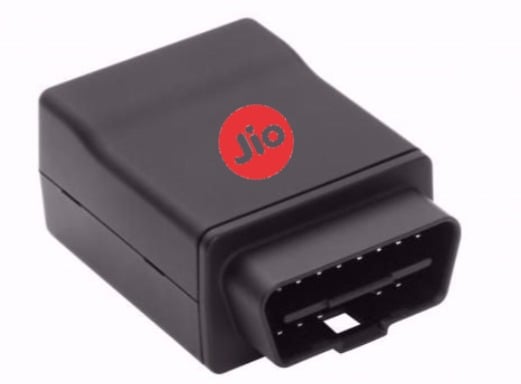 The next decade is going to be all about device to device communication which we better know as the Internet of Things (IOT). Jio has plenty solutions in its arsenal to ride the tide of IOT which are still under cover and are less spoken about. One such solution is for the automobile sector, whereby the company wants users to have smarter control of their cars with the help of an 'On board diagnostics' (OBD) device like the prototype shown in the image above.
Almost all cars manufactured after 2013 have an OBD port in them. This device which plugs into the OBD port has a Jio 4G sim inserted in it, through which the owner of the car can keep monitoring as well as control every aspect of the car's performance remotely through an app called 'JioCarConnect' installed on his/her smartphone. This port captures all information about the car, from battery and fuel to brake oil and mileage. It even sends a notification if brakes are applied harshly, thereby letting you keep a tab on how your driver is using your car.
Once the OBD device is plugged into the port, it can act like a JioFi device, by creating a hotspot with the ability to connect up to 10 devices at a time. The device lets the user lock or unlock the car, lower or raise the window glass of power windows, turn on or switch off the headlights through direct control through the app. The owner can constantly track the location of the car using GPS as well as set a geo fencing boundary on the map and choose to be notified if the car travels outside the demarcated zone.
Disclaimer: The image in the article is a prototype of the actual OBD device by Jio and has been used for representational purposes only, all logos are sole property of the individual copyright owners.