The recent developments in the Indian telecom industry have created a paradigm shift in the revenue stream of the operators. Currently, the business is data dependent and hence, monetizing data is a significant aspect of any business. Understanding the new buzz in the market, Mahindra Comviva, a global leader in mobility solutions, has launched a data monetization platform 'Infinity.'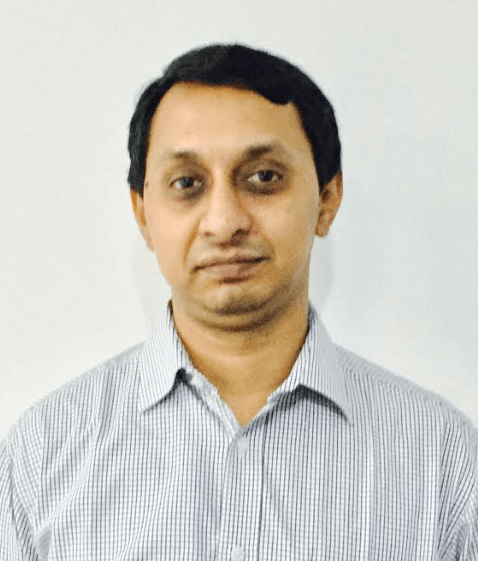 Infinity provides a suitable platform for the enterprises to leverage the operators' data channel infrastructure and create digital engagements with their consumers. In a brief talk, Aditya Dhruva, VP and Head of Messaging and Broadband Solutions, Mahindra Comviva, provided insights into its Infinity Digital Engagement Platform.
With 15 years of rich industry experience, Mr. Dhruva is an expert in the mobile VAS space. He was an entrepreneur in his early stage of career and owns five patents to his credit. Before joining Mahindra Comviva, Aditya led the Product Management for the Email Security business at Cisco. He was also associated with Nokia Siemens Networks (now Nokia) in various roles in Policy Control and IMS.
Attributed to Aditya Dhruva, VP, and Head of Messaging and Broadband Solutions
1. What is the benefit that Infinity platform brings to the table to its users?
The increased uptake of smartphones, higher data penetration, and growth of digital services has changed customer preferences over the past decade. Digital is integral to the millennial lifestyle and their day-to-day activities. Whether shopping, social networking or availing different services, customers now look for digitally enabled solutions. Mahindra Comviva's Infinity data monetization platform enables customer engagement by facilitating enterprises to create rich and contextual digital engagements with customers, employees, partners, and connected devices. The platform leverages the existing data channel and operator's assets.
Also Read: Airtel silently decreases RC149 data pack validity to 16 days from 28 days following Jio's announcement
The Infinity platform empowers operators to monetize data while scaling up their B2B businesses. It provides faster, ready and anytime access to the enterprise for digital engagements and helps them create a seamless customer experience. It is also a cost-effective solution for customers as it helps save their monthly data bills.
2. How will it help Operators achieve greater customer experience?
With declining voice and messaging revenue, operators today are forced to utilize data channel as their primary revenue stream. Monetizing data successfully is a major challenge for operators. Hence, they need to find a way to add value to the data pipe and make it lucrative for the other ecosystem players to adopt.
Enterprises, which are continuously exploring digital initiatives have an opportunity to utilize these data channels. The Infinity platform combines the enterprise's requirements along with operator's network capabilities to create a successful business platform. Infinity enables enterprises to leverage the operators' data channel infrastructure as per their requirements and create rich and contextual digital engagements with their consumers.
3. What are the other benefits of Infinity Digital Engagement Platform?
Data is the new currency and Infinity digital engagement platform understands this. Other benefits of the platform are:-
Unparalleled Value Creation Potential – The platform allows Telco's to gain 2.5-4x higher revenues compared to their existing data pipe. Moreover, it can launch multiple products through a single and unified user interface for a varied range of engagement services under one marketplace.
Also Read: Reliance Jio Announces Jio Prime Subscription at Rs. 99: What is it and Who All Can be Enrolled?
Faster Time-To-Market – The platform is light and capable of reducing the time-to-market for the Telco's from 6-12 months to a few weeks.
Enterprise Centricity – The platform helps create enterprise focused products which can facilitate 40-50x higher market adoption and onboarding of long tail enterprises.
Unmatched Flexibility and Controls for Enterprises - The platform gives enterprise complete control over how their campaigns are run, who to service, when to service, how much to service and where to service. This model ensures minimum Telco interference in the enterprise campaigns leading to cost saving of up to 30-40% on digital initiatives.
4. How does the platform leverage operator's data channel infrastructure to offer contextual digital engagements?
Operators remain the key enabler to drive digital transformation in India with their widespread network and infrastructure. In order to enable enterprise digital engagements, operators need a platform that helps them open up their data channel network like a marketplace for enterprises across industry verticals.
Infinity Data Monetization platform embraces the enterprise requirements along with Telco data plane offerings and perfectly blends the two environments to create a successful business layer. While workflow and policies are defined in the enterprise management section, they are orchestrated and executed inside the network without any additional integration. Telecom operator, from one end, on-board, create product offerings and make them available to enterprises. Enterprises, from the other end on-board, discover, subscribe and activate digital campaigns.
Also Read: Reliance Jio's Free Services Led to Rs 685 Crore Losses to Govt, TC Pulls Up TRAI
5. How is it contributing to Digital India initiative?
With digital India initiative, the government is focusing more and more on digitization in most industry verticals, whether it is citizen service delivery or banking and payments, healthcare, education etc.  The demonetization measures taken by the government is seen to be a definitive step towards a digital, cashless economy. Enterprises, taking the lead from government's digital initiatives along with a conducive regulatory environment are themselves riding the wave of digital transformation. This means enterprises are shifting towards digital channels for engaging with customers and delivering services.
But enterprises face several challenges in becoming truly digital. First is limited uptake of digital services by the consumers which is largely impacted by factors like data affordability, especially in rural areas and with lower income segment. Second is the lack of a platform which can enable a digital ecosystem involving enterprises, telecoms and end users, necessary for achieving government's Digital India Vision.  This is because telecoms remain the prime enablers for driving enterprise digital transformation in India with their widespread network and infrastructure.
Mahindra Comviva Infinity platform stands to empower Telcos to become enablers for enterprise digital transformation, where the Telco assets can be exposed as ready to consume product offerings for enterprises without any interruption or extra integrations. The Enterprises achieve their objective of delivering digital services to customers by utilizing operator's network and infrastructure while at the same time addressing the data affordability issue of end users. Mahindra Comviva's solution provides a Win-Win-Win value proposition for enterprises, telcos and consumers alike.