Idea has announced the launch of its 4G service in Himachal Pradesh. Starting with the major towns of Baddi, Dharamshala and Shimla, the company will further expand services to cover Hamirpur, Kangra, Nalagarh, Palampur and Sundarnagar by Diwali. Idea's 4G services will cover 219 towns by the end of FY17.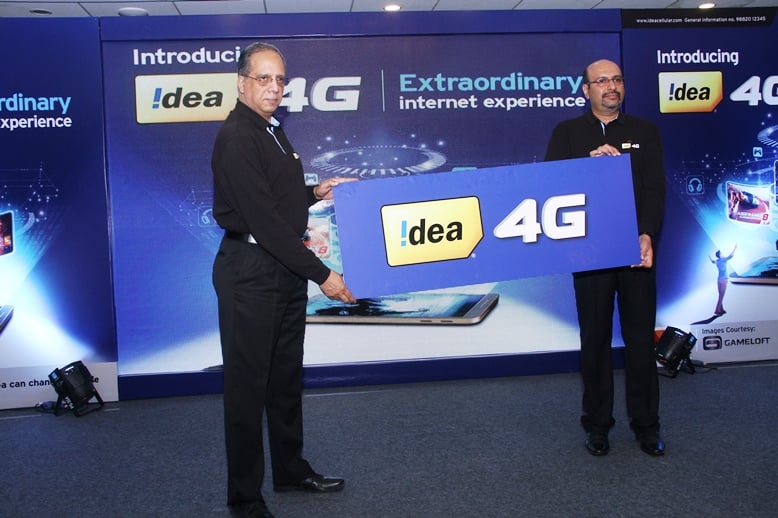 Idea Cellular has recently acquired large quantum of spectrum to expand its wireless broadband footprint across the country, including Himachal. The company has also invested in setting up network infrastructure and laying and maintaining Optical Fibre Cable in the mountainous terrains of HP. Idea has acquired spectrum in the 1800 and 2500 bands, which will be efficiently utilized for expansion of services in HP. With more than double the quantum of spectrum, Idea is geared up to boost its wireless broadband services in the region and provide its customers with seamless internet connectivity throughout the length and the breadth of the state.
According to Mr. Sudhir Pradhan, Chief Operating Officer - Punjab, J&K and HP, Idea Cellular, "Himachal Pradesh has the second highest tele-density in India and the demand for mobile data is consistently growing. To continue providing our customers with an enriching wireless broadband experience, we are now launching 4G services in HP offering a wide portfolio of Digital content such as Movies, Music, TV, Games, News, etc. We will continue to expand the services in the region at a rapid pace and will cover 219 towns & 2903 villages by the end of the current financial year."
With the launch of 4G services in Himachal, the 8 lakh Idea customers in the state will be able to enjoy extraordinary internet experience across 219 towns within this financial year. Idea has also introduced a range 4G data packs starting Rs. 22, along with a wide portfolio of digital content for the customers' infotainment needs. Idea has partnered with leading smartphone brands for attractive offers for its 4G customers.
Idea Customer can recharge with various Long Term Plans 1498, 748, 499 and avail 1GB 4G Data valid for 28 days for as low a price as Rs. 51, Rs. 97 and Rs. 123 respectively. Long Term Plan 1498 is applicable for one year and customer gets instant benefit of 6GB 4G valid for 28 days. Long Term Plan 748 and 499 is applicable for 6 months and customer gets instant benefit of 3GB 4G valid for 28 days and 2GB 4G valid for 28 Days respectively. Customer can do any number of subsequent recharges as per the plan type during the period Long Term Plan is valid. Similar plans are available for Postpaid customers also.