Idea cellular has released its consolidated results for the second quarter of 2016 which ended on 30th September. The net 'Voice minutes' usage dipped by 3.2% compared to the previous quarter. Further, due to reduction in mobile incoming IUC charges settlement rate from 20p to 14p/min from March 01, 2015, reduction in national roaming call charges & SMS rate between 20%-75% effective from May 01, 2015 and pressure on Mobile Data realised rate as the competition intensifies in mobile broadband, the industry revenue growth rate in first six months of the Financial Year 2015-16 is 6 – 6.5% against 10.3% growth rate in financial year 2014-15.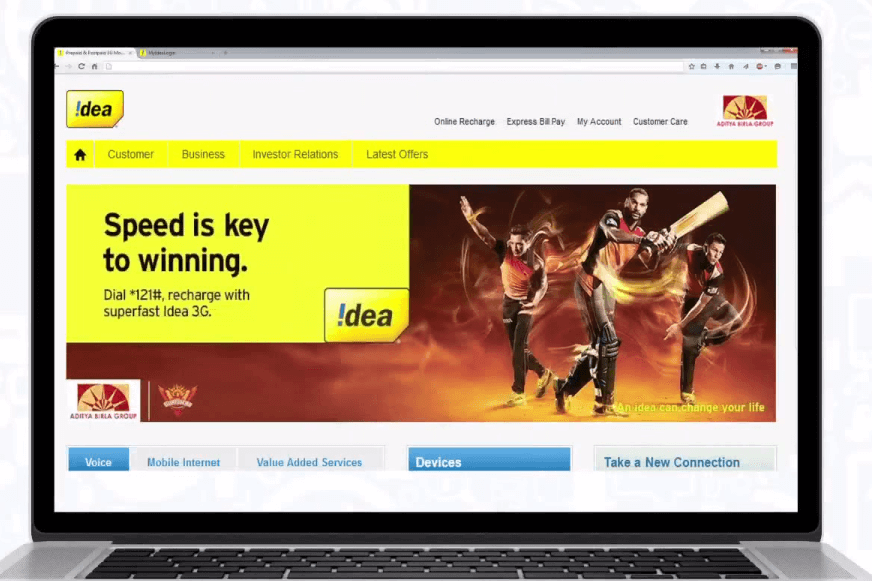 The net mobile data customer base (2G+3G) has risen by 4.2 million to 41.3 million with 24.8% of overall Idea subscriber base using Idea 2G or 3G platform to access internet. While in last one year 23 million net new subscribers were added but only 10.4 million net existing Idea subscribers upgraded to Idea Mobile Data service usage. With expansion of Idea own 3G coverage in 12 circles and slated Idea 3G launch in Kolkata Metro service area shortly, net new data subscriber addition is expected to accelerate. The higher Mobile Data usage per data customer at 615 MB as opposed to 447 MB in Q2FY15 helped improve the blended Mobile Data ARPU to Rs. 144 in Q2FY1 as opposed to Rs. 119 in Q2FY15.
Over the last one year, the 3G data subscriber base for the company has grown by 86% with addition of 9.1 million new 3G data customers, now serving 19.6 million 3G data customers. The data ARPU of a 3G data customer is Rs. 202 in Q2FY16 in addition to consumer spends on Voice and Non-Data VAS. While Mobile data rate has been under pressure (11.8% YoY decline), the faster 3G adoption has led to robust volume growth of overall mobile data traffic (2G+3G) by nearly 1.83 times from 39.4 billion MB in Q2FY15 to 72 billion MB in Q2FY16.
Having made prudent acquisition for mobile broadband spectrum on 1800 MHz during the last two spectrum auctions in February 2014 and March 2015, Idea is at a path defining juncture in its history as the company prepares to launch its 4G LTE services in 10 service areas. In its initial phase Idea intends to roll out its 4G services across 10 telecom service areas over 750 large & small towns by first half of 2016, including Idea's leadership markets of Maharashtra & Goa, Andhra Pradesh, Madhya Pradesh & Chhattisgarh, Kerala, Punjab and Haryana and 4 emerging markets of Karnataka, Orissa, Tamil Nadu and North East. This large built up of Mobile data 3G & 4G capacities is being augmented by providing consumers more internet avenues in form of digital services.
The company plans to introduce from next financial year, Idea branded digital services applications like Idea Music, Idea Games, Idea Movies, Idea API & Idea Digital Wallets etc. with special focus on regional & vernacular content through planned investments in platforms & partnership in application & content. Given the large Mobile Data & Rural voice opportunities, Idea with increasing consumer affinity, steady cash flows, deep rural 2G presence, expanding 3G network footprint & planned 4G LTE network launch the company remains confident to further strengthen its market competitive standing and emerge stronger.