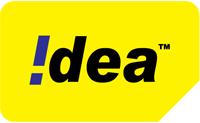 IDEA's world class mobile network will be now available in Jammu City, Bari Brahmana, Bishnah, Katra, Udhampur, Jammu-Katra Highway at the start of operations, and will progressively grow to cover the major towns in the Kashmir valley as well, before the end of this calendar year.
With the launch of IDEA in J&K, mobile users in the state will now have a rich experience while using value added services such as Music download, Dialer Tones, Voice chat, web-infotainment, high-speed internet Data Card, and other Internet-based multi-media experiences on their EDGE-enabled mobile phones.
Other major towns in J&K like Srinagar, Lakhanpur, Badgam, Anantnag, Mattan, Kulgam, Pulwama, Shopian, Ganderbal, Patan and Sumbal will be covered soon.
Announcing the launch of operations, Mr. Ambrish Jain, Director – Operations, IDEA Cellular said, "IDEA's innovative and customized products and services, and superior network have enabled us to become the fastest growing mobile operator in the country. Our network and offerings in J&K have been designed keeping in mind the mobile communication needs of the people of this state. IDEA subscribers in the state will experience superior connectivity, whisper clear audio quality and zero call congestion on our network. IDEA will aim to drive penetration in the market enabling larger number of people in the state to gain access to mobile telephony services".
IDEA has introduced special voice portal with rich content in the areas of News, Sports, Entertainment, and other regional content in Dogri and Kashmiri languages for its subscribers in J&K.
IDEA has also launched a special tariff plan for its prepaid subscribers in Jammu & Kashmir, offering all Local calls and SMS at just 40 paisa per minute, and STD calls and SMS on any national network at just 60 paisa per minute. The new SIM priced at Rs. 49 comes with a talk time of Rs. 5, and a rolling validity of 3 months.