In a bid to counter aggressive tariffs from Airtel and Vodafone, Idea Cellular has rolled out exciting new Ultimate postpaid plans with unlimited calling and data benefits. Despite the imminent merger Idea -Vodafone, the Aditya-Birla telecom operator continues to put up their bets against the competitors.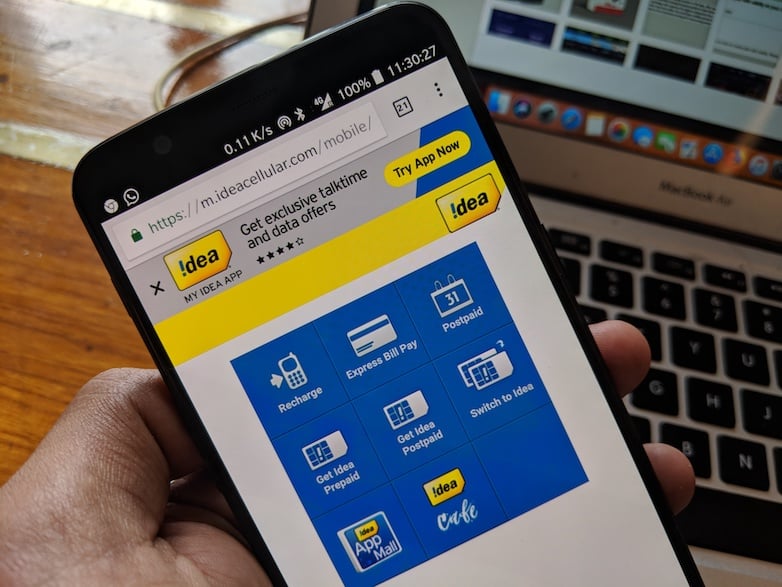 If you are looking to switch your network or simply searching for a better plan from Idea, here's are some of the newly launched Idea postpaid plans:
Idea Rs 349 Plan
Idea's entry-level postpaid plan starts at Rs 349 and brings unlimited calling for both local and STD, except for outgoing roaming which is chargeable. There are no free SMSes and data included is bare minimum at 1GB for a whole month. In addition, Idea is offering additional 4GB for a limited period as part of promotions.
Idea Rs 399 Plan
Idea Cellular has also launched 1GB data per day plan for its postpaid subscribers which costs them just Rs 399 per one-month billing cycle. Included in this plan is unlimited calling though without outgoing roaming once again. Total of 30GB data is bundled with the plan that is limited to 1GB daily usage. The postpaid plan also offers 100 free SMSes per day.
Idea Rs 499 Plan
At Rs 499, Idea offers unlimited calling across all operators, including STD calls and free outgoing roaming. You also get 100 free SMSes per day and 30GB 3G/4G data per billing cycle.
Idea Rs 649 Plan
Going neck to neck against Airtel, Idea is offering unlimited calling and 45GB per month data as part of its Rs 649 monthly plan. The daily cap of data is 1.5GB, and once again subscribers get 100 SMSes for a single day.
Idea Rs 999 Plan
Lastly, Idea most overloaded postpaid plan comes at Rs 999 monthly charges and offers a whopping 75GB of data. This translates to 2.5 GB daily amount of data usage and then there's 100 texts per day. You'll get unlimited local, STD and outgoing roaming as part of this plan.
Of course, all these Idea postpaid plans require an initial security deposit of Rs 300 which is refundable. Extra GST taxes are also applicable to all the plans.