Lets not delve deep into benefits which were known already, Operators those started 4G/LTE Services started offering extra data benefits to be used only on 4G Network for promotional time on prepaid segment. Similarly, Idea cellular started to offer the extra benefits for postpaid users as well. Well, definitely a good move to provide users an extra taste of the technology.
Postpaid Plans for AP Circle:
4G/3G Idea Mighty Combo 1299-5GB :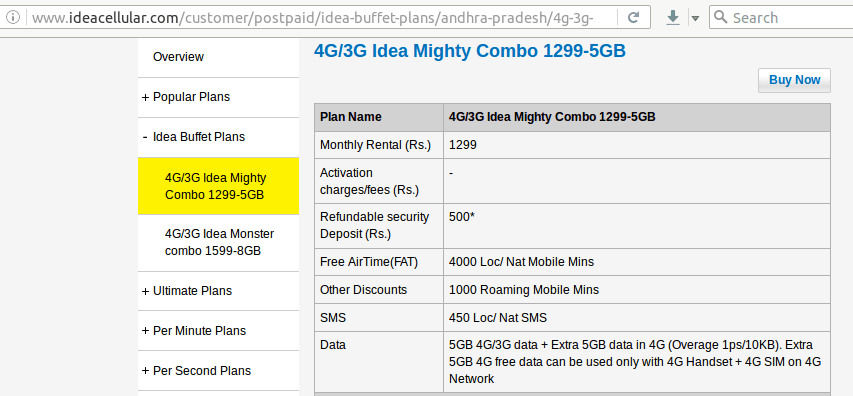 4G/3G Ultimate 1499 Plan :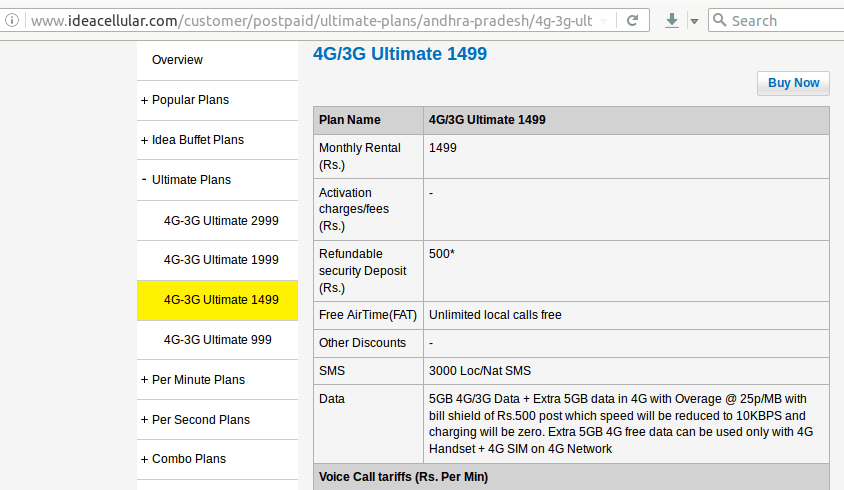 Postpaid plan for Haryana circle :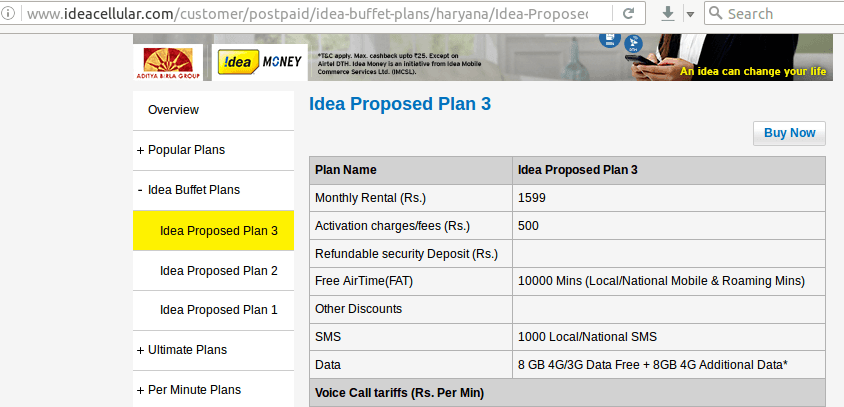 The Extra 4G Benefit conditions mentioned in Haryana circle section:



Experience with different reliable sources :
Website Information:
As seen from the screen-shots it is very clear and evident that Idea cellular is providing extra data benefits to customers (old or new) on those specific 3G Data inbuilt postpaid plans from billing cycle and the promotional benefit ends on march 31 2016.
While the Extra Benefit * conditions are not clearly available for AP circle, the * conditions are clearly mentioned for Haryana Circle. This shows that the benefits should be available for customers.
12345 Help line : Conversation with CC representative
Me : Mam, I'm on so and so Plan and as per your website I should be getting extra data benefit on 4G Network.
CC : Sure sir, Let me check and assist you on it. As per information available your number don't have any extra data benefit eligibility.
Me : Are you sure? At least a 4G Promo benefit ?
CC : Yes sir, You don't have any extra data benefit other than the default benefit you get in your plan.
Me : Thank you. Disconnected.
Idea Cellular Showroom :
Me : Explained the scenario and asked the personnel to open the idea cellular website.
CC : Sorry sir, we don't have access to internet to access the site.
Me : Can you check the latest plan benefit details shared and confirm the same.
CC : Checked, Sir no such benefits available to users (new or old).
ME : Thank you, left the showroom.
Social Media Team Response : On Twitter platform
This is the highlight explanation I received across.
Me : Tweeted with the problem.
CC : Routine, will get back to you twitter message followed by call.
Me : Explained the issue.
CC : Sir, please visit our nearest showroom or call 12345 for information.
Me: I have already done all those, let me know if you are of any help?
CC : Sir, if it's on website you should be getting the benefit.
Me : I'm not getting the benefits as per your website.
CC : If you are not getting the benefits then you are not eligible.
Me : What... Then you say the information updated on your website is wrong?
CC : No sir, it might be specific to particular users and you are not entitled for the benefit. It might be for specific customers.
Me : OK, thanks for your information. Disconnected.
I was like what the hell is this now. What is this particular now? Why did idea cellular updated the website with customized offering benefit info open to all in public and the same is no where mentioned in the * conditions?
My Idea App / USSD / Data Balance Info available :
Nowhere across My Idea App, USSD Self care benefit check or in Data balance info a user can find this information available on this extra data benefit offering. Not even an SMS for the same is sent by idea cellular. Then where is the loop hole?
Why is this confusion everywhere?
1. Is the website updated wrong? If so, the same benefits and mistakes across different circle plans?
2. The benefits are updated over website and the same is not provisioned to customers?
3. IT implementation was not done and information not circulated to different stake holders?
4. Just a nominal benefit offering information on website to lure customers?
As a customer, I'm are not sure what way to take it, whether it's a problem specific to my number or circle specific or across all the circles? Dear readers, if you are on any of those postpaid plans with such benefits do let us know the benefits availed by you and share your experiences via comments. Only Idea cellular should know what actually it has in it's offerings as the promo benefit timeline is till March 31, 2016 only.
Note : Note : Experience shared here is on a AP Circle number. May or may not be the same in your circle and number. Do check with customer care executives for any clarifications. Though a promotional benefit extra offering from Idea Cellular apart from default benefits, Idea Cellular should make sure on the benefits users are getting.