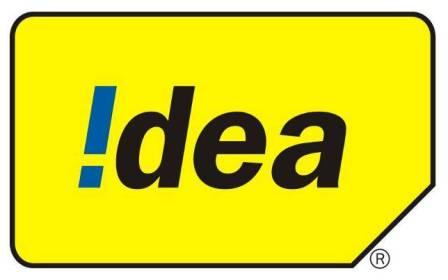 The existing prepaid customers of Idea cellular in Madhya Pradesh and Chhattisgarh will now be charged 1.3 paisa per second instead of the usual 1.2 paisa per second charged till 31st March. We believe that the same tariff will be implemented in rest of the circles or Pan India in coming days or by next week.
All Idea customers having spent 90 days on Idea's network would be charged 1.3 paisa per second after the completion of 90 days validity of the introductory tariff of 1 paisa per 2 second active on their prepaid card.
A leading telecom retailer from Bhopal shared on condition of anonymity that all major telecom operators who acquire new customers offer 1 paisa per 2 seconds through the Special Value component, also called the tariff cutter portion, of the First Recharge Voucher for a period of 90 or 180 days. After the completion of these 90 or 180 days from the date of first recharge, operators shifted the users to the tariff of 1.2 paisa per second as base tariff.
All operators including Idea Cellular, Airtel and Vodafone India have been following this practice to avoid inconvenience to the customers and ensure value for money. But since 1st April, the 'existing customers' (90 days old) of Idea have been charged 1.3 paisa per second which is an incremental cost of 0.1 paisa per second or approx 8% more from the existing.
When we checked the Idea Cellular's MP and Chhattisgarh tariff card, Airtel and Vodafone available from the symbolic plan vouchers of Rs. 3, Rs 2 and Rs 7 respectively on the company websites and found out that they are still providing 1.2 paisa per second,  while Idea Cellular shows 1.3 paisa per second for all mobile calls (GSM/CDMA -10 Digit numbers) and 1.5 paisa per second for all calls made to fixed line / Landline phone numbers.
What happened earlier :
Earlier, operators had a Single First Recharge Voucher (FR) which helped in activation, offered a talk time balance and a tariff of 1 paisa per 2 seconds or half paisa per second.
TRAI instructed all operators across the country last month to simplify the construct and benefits offered by the First Recharge Vouchers. Idea Cellular, like other operators, broke the FRC into two different vouchers, one being the activation and talktime voucher and the other being the tariff voucher. After the tariff voucher, the customer could enjoy 1 paisa per 2 seconds or half paisa per second for 180 days. If you do not do the tariff recharge, you would remain at the rack rate of Re. 1 per min.
After the completion of 180 days, instead of shifting the customers back to Re 1 per min, operators shifted them to 1.2 paisa per second. Airtel and Vodafone  and some other are still doing this.
What Idea has done now
Idea Cellular has introduced a Re 3 voucher which would shift the customer to 1.3 paisa per sec instead of 1.2 paisa (standard industry rate) for Local and STD and 1.5 paisa per sec for Fixed line.While other operators continue to offer 1.2 paisa per sec to customer after 180 days, Idea has started giving 1.3 paisa, therefore more expensive for the mass users.
How do you look at this move from Idea do let us know via comments.