Idea Cellular, India's third-largest telecom operator, said that it added 50,004 sites (2G+3G+4G) during the last fiscal year which ended on March 31, 2017, thereby taking the overall count to 241,540 sites.
The telco said that its network saw 70% increase in its wireless broadband site (3G+4G) count from 64,703 sites as on March 31, 2016, to 110,054 sites as of March 31, 2017.
Idea Cellular also said that it will launch 4G services in Mumbai by the end of May 2017. With this, it will be offering broadband services (3G and or 4G) on its own spectrum across all 22 service areas.
During the fourth quarter, Idea launched its 4G offerings in 8 service areas of Gujarat, UPW, UPE, Rajasthan, Bihar, West Bengal, Assam and J&K, thus expanding its 4G broadband services to 19 telecom circles.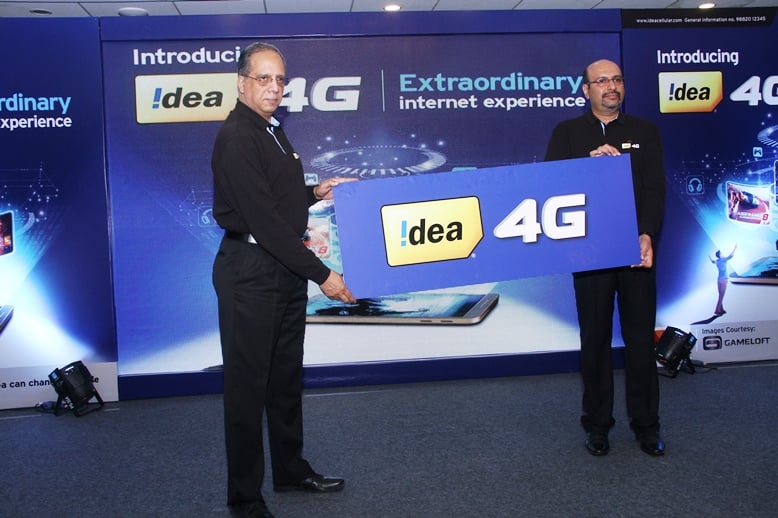 The company also introduced 3G services in Bihar and Rajasthan service areas, expanding Idea's 3G product offerings on its own spectrum to 15 service areas (besides offering 3G services in remaining service areas on 3G ICR, except Orissa).
The wireless broadband population under coverage now expands beyond 500 million Indians in 21 service areas on Idea's own broadband spectrum. The company has also expanded its fibre network by 25% from 115,500 km (March 31, 2016) to 144,600 km as on March 31, 2017.
Idea said that its overall capital expenditure or Capex spend for the year was Rs. 78.5 billion, mainly funded from FY17 Cash Profit at Rs. 69.4 billion. The company's Gross Investment in Fixed Assets has risen to nearly Rs. 1,185 billion, an addition of ~ Rs. 198 billion in last 12 months. "The monetization of this front-loaded large investment in spectrum & equipment is inevitable as Digital India mission gathers momentum," it said.
Idea's overall spectrum holding of 891.2 MHz across 900, 1800, 2100, 2300 & 2500 MHz equips it with an ability to roll out broadband which can carry 15-20 times of its current mobile data traffic. The Capex guidance for FY18 is Rs. 60 billion, an investment earmarked for expanding broadband coverage, increase wireless data capacity with planned launch of 2300 MHz spectrum network (2500 MHz spectrum rollout slated for FY19) & introduction of LTE voice services, etc.
In spite of short-term challenges, Idea remains committed to the process of building world-class mobile broadband services.