ICICI Bank, one of the leading private sector bank in India, today announced its partnership with Truecaller. Under the collaboration, a new UPI-based mobile payment service, namely, Truecaller Pay has been announced. This feature will allow millions of users of the app in the country to create a UPI ID instantly, send money to any UPI ID or a mobile number registered with the BHIM app. It will also enable users to recharge their mobile number from within the Truecaller app itself.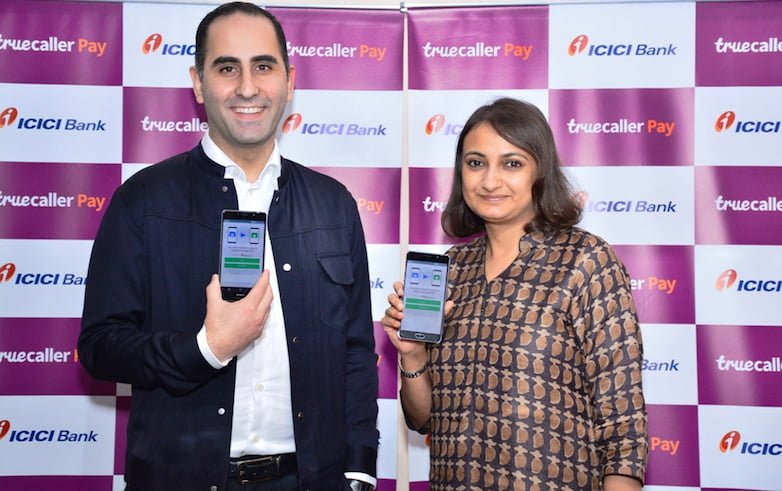 This partnership makes the Truecaller-ICICI Bank platform among India's largest mobile payment platform with 150 million customers of the app gaining access for UPI-based payments. Any user of Truecaller app, including non-ICICI Bank customers can link their bank account of any bank (participating in UPI) to create a UPI id and instantly make payments in a safe and secure manner.
ICICI Bank is the first bank globally to partner with Truecaller in their maiden foray into the financial payments services space.
Abonty Banerjee, Senior General Manager & Head – Digital Channels, ICICI Bank said, "At ICICI Bank, we always aim to be at the forefront of creating path-breaking solutions to leverage on emerging technologies. We are delighted to offer our UPI platform to Truecaller which is one of India's most widely used mobile application. With this new service, users will get the benefit of making quick and easy payments to any mobile number registered with the BHIM app, thereby enabling them to reach out to a wider section of people."
'Truecaller Pay' can be accessed conveniently via the 'Send money through UPI' tab on Truecaller app's profile page. The service comes with best-in-class security features from ICICI Bank. All transactions of 'Truecaller Pay' powered by ICICI Bank follow two-factor authentication as per RBI guidelines for secure transfer of money. All sensitive data relating to account details, card details information of users as well as the transfer of monies will be securely handled and stored in the state-of-the-art servers of ICICI Bank in line with NPCI and RBI guidelines.
Customers of any bank can instantly start using 'Truecaller Pay' with a one-time registration to create a new UPI id or add an existing ICICI Bank VPA seamlessly. On the completion of the one-time registration, users can instantly send money to any UPI id or mobile number, browse the recharge plan of various telecom operators and recharge their prepaid mobile or pay their postpaid mobile bills.
Pay instantly using Truecaller Pay in three simple steps:
1. Download/open Truecaller app. Tap on 'Send money through UPI' in the profile page
2. Enter UPI id/mobile number of the recipient and amount > Click on 'Pay'.
3. Enter UPI PIN to authenticate.