Being a Postpaid customer, one can enjoy fruitful benefits compared to prepaid ones.
But with it a customer gets a relationship with associated telecom company. Mostly everyone got issues such as high charges , wrongly activated schemes, etc. Resulting into wrong billing.
I would personally advice everyone to send a simple mail to customer service of a related telecom company.Also see that you CC the mail to the nodal officer of that particular region.
When one sends email to customer service, see that subject is properly addressed with the problem so that it goes into relevant department. But with nodal officer team it got an advantage over customer services as they respond quickly and fastly irrelevant of subject .
And if they find it that they have charged you wrongly than you are sure to get a reversal in your next bill and companies do provide it. These kind of practices have been used by developed countries because of awareness and also with the help of local communities but in India due to unorganized sector in every field and due to lack of knowledge to issue the problem to where and to whom no one try to come forward and address it.
Mostly all companies have customer grievance department which is divided into customer service, nodal officer and appellate authority. Its in hierarchical order in matter of top authority but if your problem is not solved in certain time frame than the copy of emails are forwarded to TRAI, and your problem gets resolved into higher note.
Also below mentioned link contains all details of nodal officers, appellate authority email id, phone numbers of all regions.http://www.trai.gov.in/serviceproviderslist.asp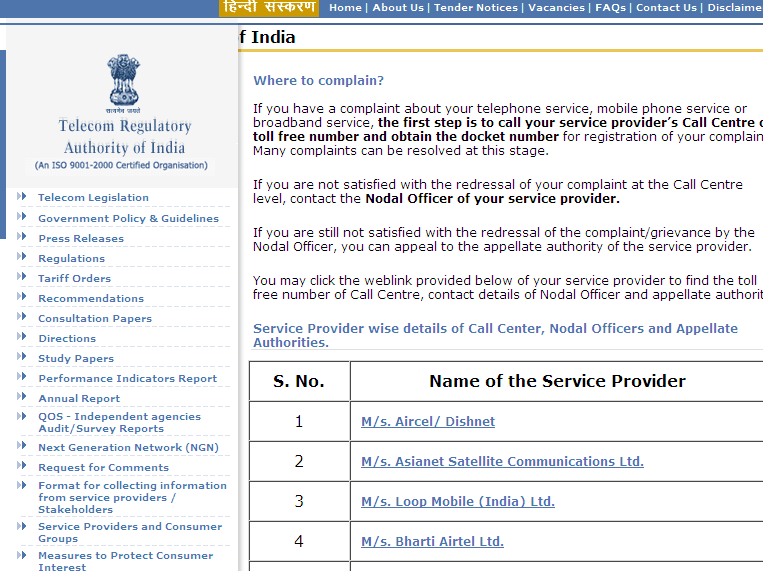 By- Kunal Bagadia
- Mumbai