Google on Wednesday launched a new app designed to help Android users manage their expensive mobile data usage. The app called Datally allows users to track real-time data usage and get personalised recommendations on saving data. The new service lists data consumption by the app and enables users to shut down data transmissions for that particular app. It also provides notifications of nearby public Wi-Fi networks for you to connect to.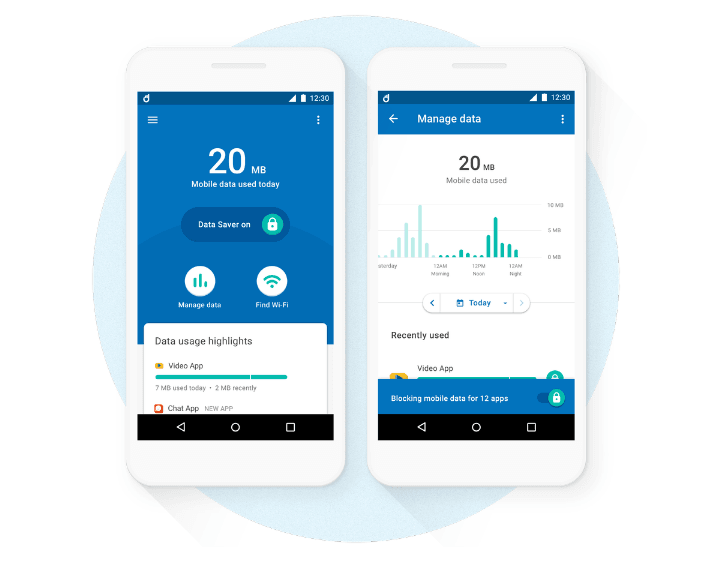 The app is now globally available in the Google Play Store. It works with for all Android devices running Android 5.0 Lollipop and higher, Google said. Google said Datally basically helps you do three main things:
Understand Data Usage: First, the app allows users to understand their data usage. Datally helps users review their daily, weekly and monthly data usage reports and help understand their consumption patterns.
Control Data: Secondly the app helps control your data usage. There's a big Data Saver bubble to block background data usage, so only active apps are using mobile data.
In addition, you get to track real-time data usage when using each of apps. A bubble showing data use appears every time an app is opened. You can also block data with one tap if it is using excessive data.
Save Data: Thirdly, it helps you save data. This it does with tracking of Wi-Fi networks and providing commentary on their quality.
Some features of Datally are already available within the settings of Android smartphones. However, Google said the specialised app would make it easier for users to access the features easily.
Talking about the new app, Caesar Sengupta, Vice President, Next Billion Users, Google, in a blog post said, "Mobile data is expensive for many people around the world. And what's worse, it's hard to figure out where it all goes. That's why we built Datally, an app that helps you to control, save more and do more with your data. We've been testing Datally in the Philippines for the past few months, and people are saving up to 30 percent on their data."
Datally is part of offering Google's Next Billion Users division, which is focused on making internet services more accessible in countries that have limited technology infrastructure. The initiative is also focused on basic features like storage management, which is why the app just takes tiny 6MB space.